Audio Pro reveals the Link2: a versatile music streamer here to revive your old stereo system
This exciting new compact music streamer from the Swedish audio specialist brings the world of Wi-Fi streaming to older HiFi systems and unites them with modern multiroom speakers.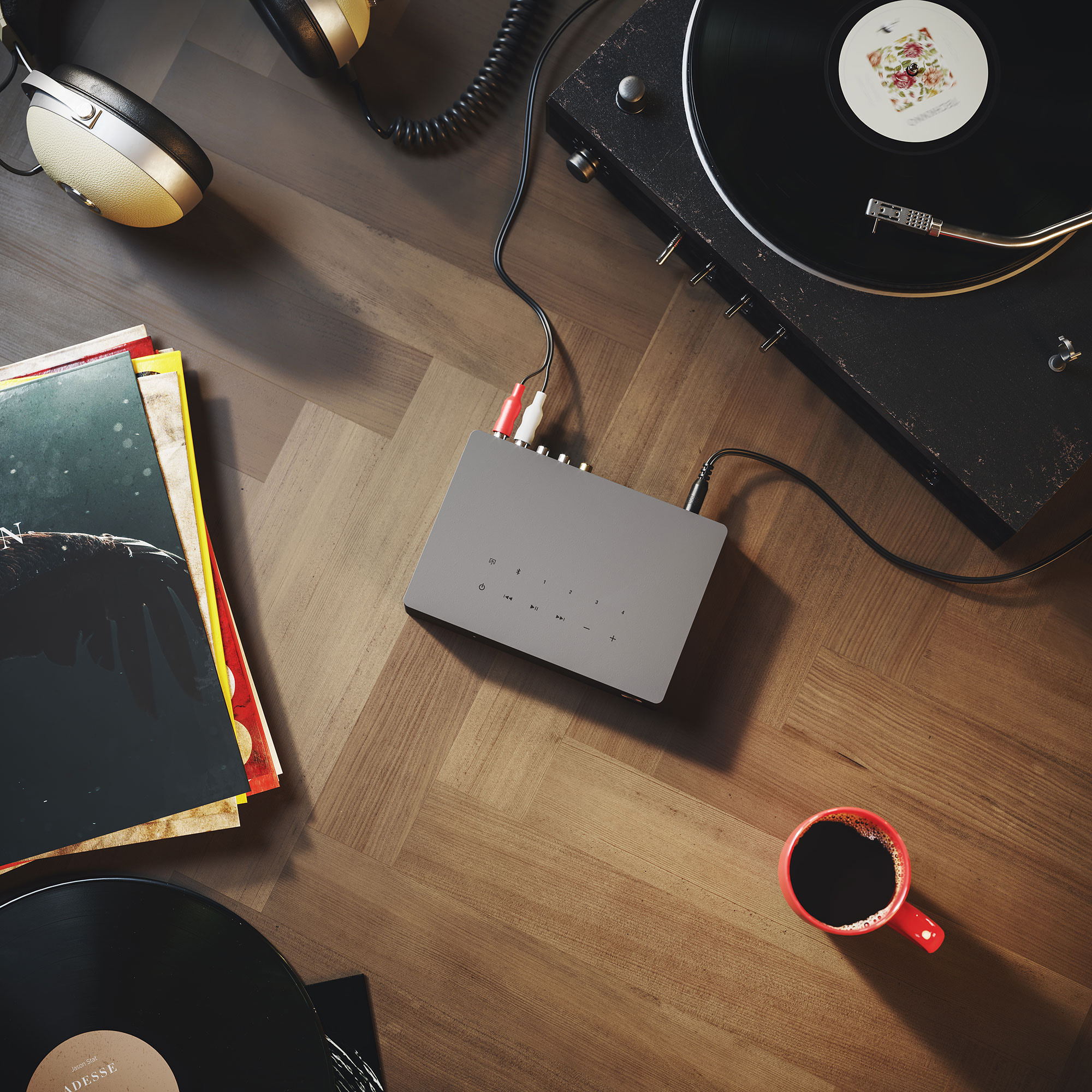 Building on the success of the Audio Pro Link1, the Scandinavian audio specialist has gone a step further with the Link2, a high-quality audio streamer that offers an instant upgrade to older HiFi set-ups. The Link2 includes AirPlay 2 and Google Cast support, plus integration with Audio Pro's multiroom platform. Its multiple inputs – more than its predecessor – easily bring other sources, including record players, into the WiFi streaming world, too.
Record players and vinyl records have become increasingly popular in recent years. This development increases the need to be able to connect your old stereo equipment with your new, modern, wireless multiroom system.
Jens Henriksen at Audio Pro explains; "In a time when increasing focus is placed on extending the life of everything you buy with the aim of not burdening the environment more than necessary, Link2 really feels like the right product. With this truly smart solution, you can reuse your old stereo instead of throwing it away when you have invested in new speakers."
Link2 has 4 inputs and 3 outputs, including an RCA input and output, coaxial, toslink, ethernet, USB port and wireless input via WiFi and Bluetooth. Link2 can also provide a multiroom solution via AirPlay2, Google Cast and Audio Pro's own multiroom system, giving the user greater freedom and flexibility.
There are four preset buttons found on top of the Link2, a signature feature found across Audio Pro's range of speakers. The preset buttons give you direct access to your favourite radio station or playlists while the streamer also features a USB port that lets you easily play music directly from a music collection on a USB stick or from an external hard drive.
For review samples, please contact Starscream Communications.
Link2 is priced at £249 / $300.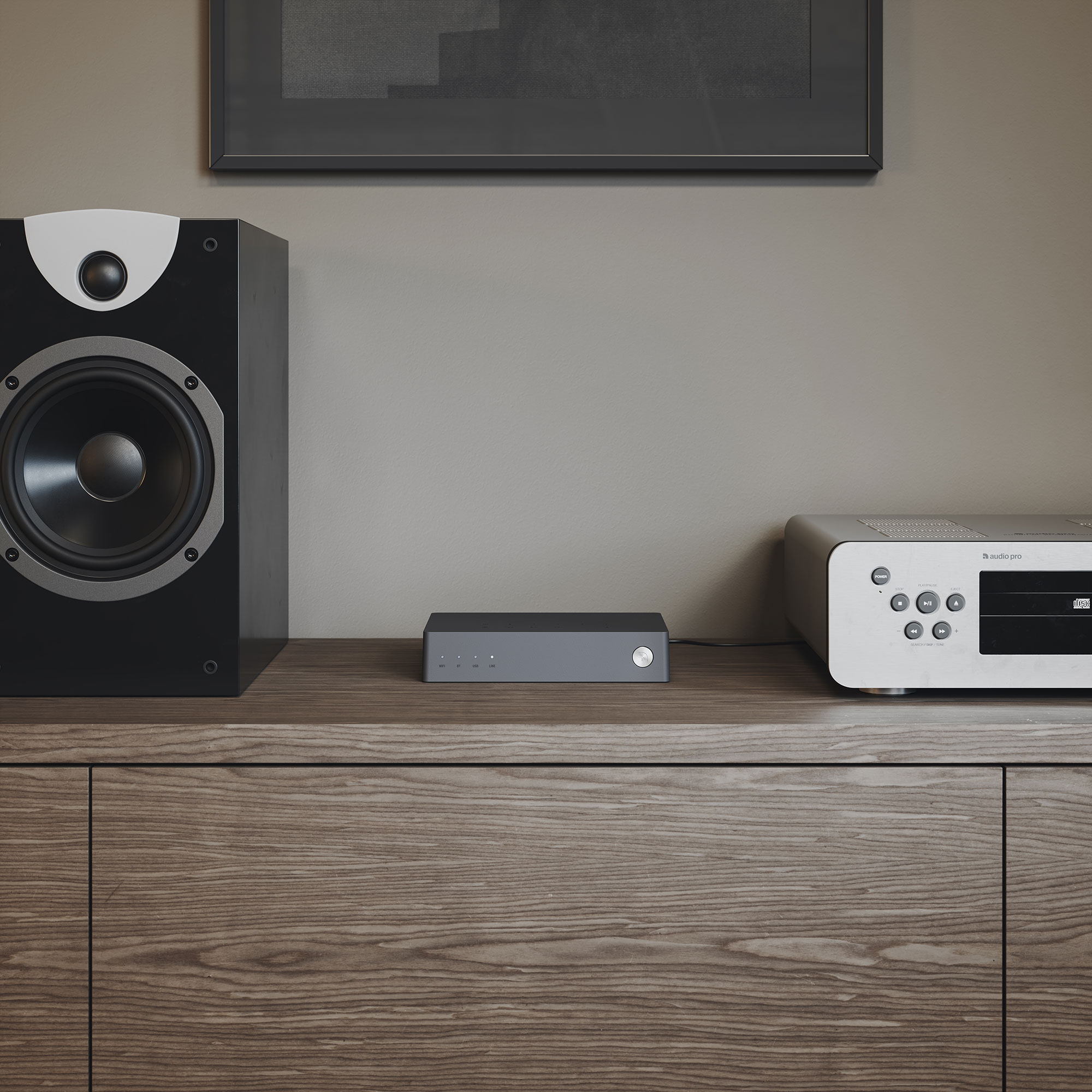 About Audio Pro
Audio Pro is a Swedish company with strong roots in the early HiFi industry. The company has designed, developed and manufactured speakers since 1978 and is today available in over 55 countries globally. Audio Pro launched in the 70's a range of active speakers with advanced technology and high sound quality, that have become milestones in the history of speakers. Today Audio Pro is still a strong and innovative company, managed with high entrepreneurial spirit, and the active speakers have now been equipped with wireless, multiroom and smart voice-control features. Since 2012 the company have also entered the commercial segment with a range of products for retail and hospitality. The brand Audio Pro Business offers wireless speaker systems for stores, restaurants, hotels etc. In recent years, Audio Pro has increased its focus on more sustainable solutions, by e.g. prolonging the life span of its products.