Audiomovers release landmark plugin Binaural Renderer for Apple Music*
Responding to the demands of mixing and mastering engineers working with immersive audio, Audiomovers is giving anyone the ability to hear how their immersive audio sessions will sound on Apple Music while still working in any DAW.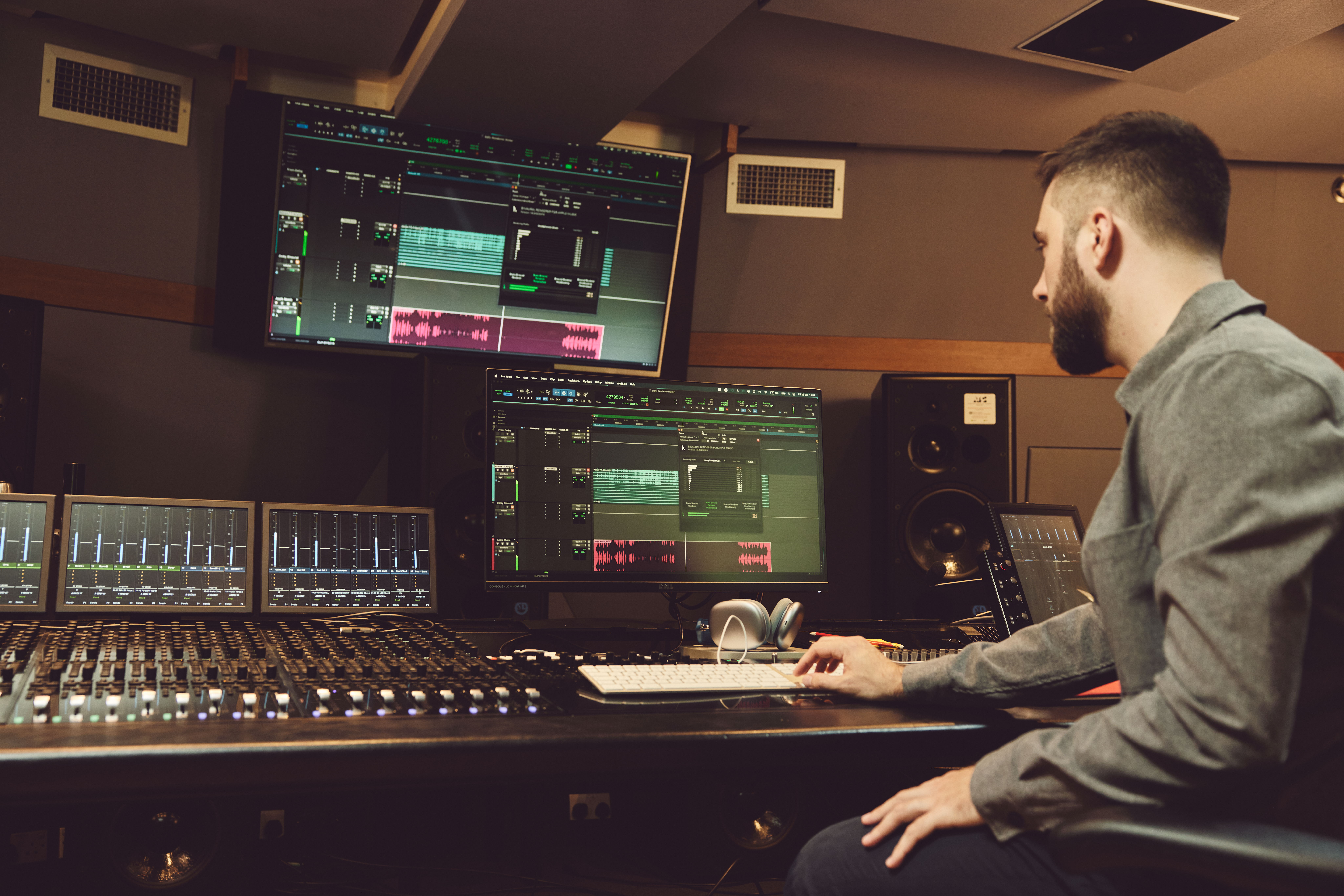 Audiomovers today presents Binaural Renderer for Apple Music, a plugin which applies binaural rendering to Dolby Atmos mixes, allowing you to hear how your Dolby Atmos session audio will sound on Apple Music.
Audio engineers can monitor their multichannel audio with the Binaural Renderer for Apple Music in any DAW, and listen live on built-in MacBook and iMac speakers** or headphones (previously this might have involved attempting to export the mix from one DAW into another to check the binaural rendering translation).
Personalized HRTF and head tracking is available on compatible Apple headphones***.
This new powerful tool from Audiomovers will now streamline the mixer's workflow, arriving with additional features like Mute/Solo for every channel and the ability to switch rendering profiles (media, movie).
Oli Morgan, Mastering Engineer at Abbey Road Studios says, "Audiomovers Binaural Renderer for Apple Music has immediately improved my workflow. Previously I had been forced to use various frustrating workarounds to emulate how a consumer hears Dolby Atmos content. 
"It's my job to make sure a release sounds the best it can, no matter where or how it is listened to. Apple Music is one of the major platforms for the consumption of Dolby Atmos content, so it's imperative I'm on top of how my masters sound there. The Binaural Renderer plugin allows me to do that with accuracy and ease - my top priorities when adding anything to my workflow."
Dyre Gormsen, multi-platinum selling Grammy-winning engineer, producer and Director and Main Engineer of Eastcote Mastering (Jason Mraz, Arcade Fire, Kenny Beats), says, "As an audio mixer and mastering engineer specializing in immersive formats such as Dolby Atmos, the Binaural Renderer for Apple Music plugin from Audiomovers has simplified my workflow considerably.
"It has provided me with a newfound sense of confidence when I mix for Apple Music to be able to monitor the exact binaural experience for the dedicated streaming platforms."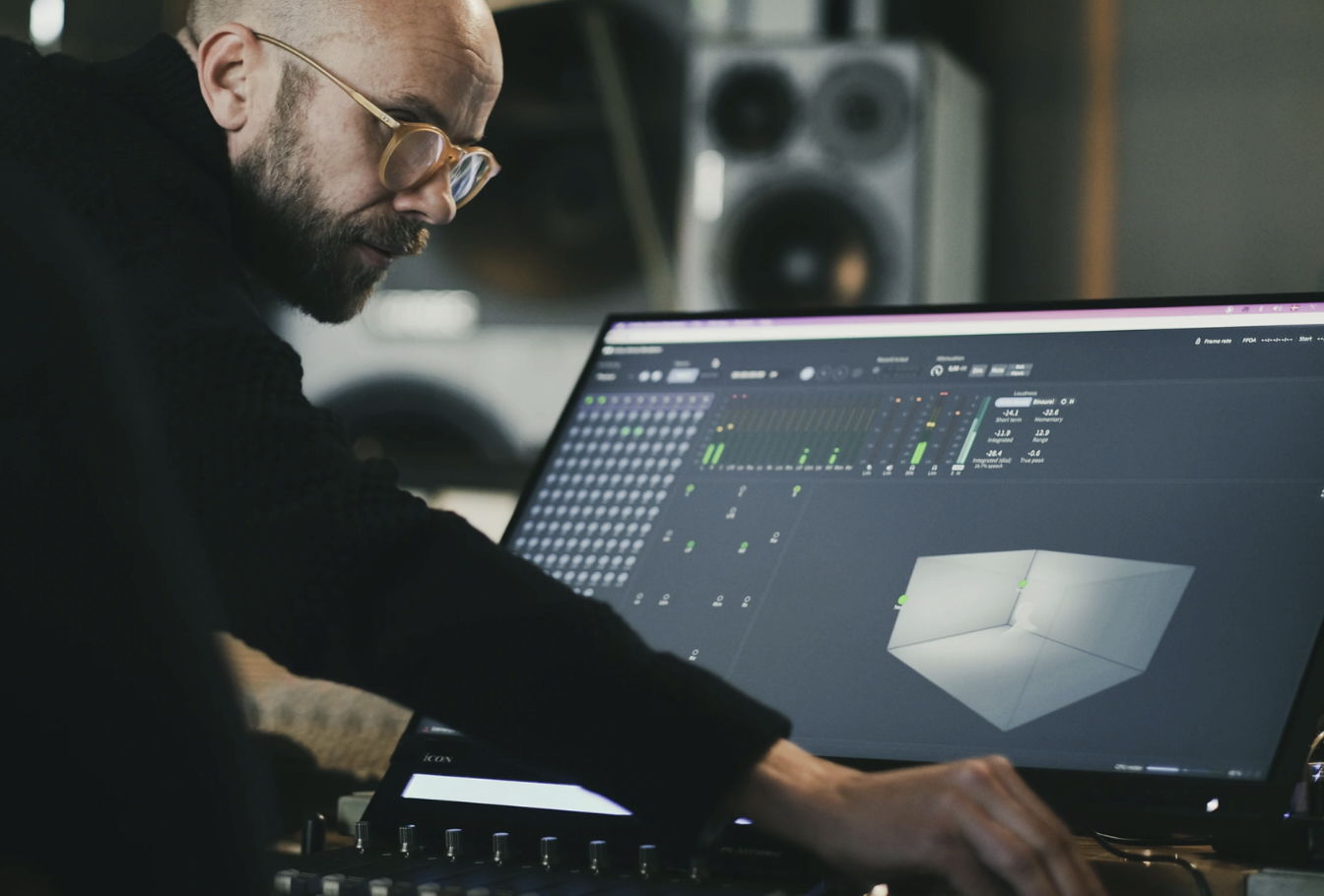 The Binaural Renderer for Apple Music supports 7.1.4 input channel layout and works in all major DAWs supporting multichannel audio, such as Pro Tools, Nuendo and Cubase Pro.
The plugin comes in VST 3, AAX and AU plugin formats.
The Binaural Renderer for Apple Music retails for $79.99 and is available to buy on Audiomovers.com.
*Binaural Renderer for Apple Music is solely a product of Audiomovers, and not created or endorsed by Apple Inc. ​ 
System requirements:
Binaural Renderer works in Mac OS 12.6 and later, Mac OS 13 recommended for full experience.
To use Binaural Renderer with Pro Tools, you need Pro Tools 2023.6 or later.
**Available on MacBook Pro (2018 model or later), MacBook Air (2018 model or later), or iMac (2021 model)
***HRTF available on ​ AirPods (3rd generation), AirPods Pro or AirPods Max, Beats Fit Pro and Beats Studio Pro and ​ on Mac computers with Apple silicon and MacOS 12.3 or later
For demo and interview opportunities, please contact Starscream Communications.
Legal Notice:
Apple, Apple Music, the Apple logo, Apple TV, iPad, iPhone, iPod touch, iTunes, Apple AirPods (3rd generation), AirPods Pro or AirPods Max and Mac are trademarks of Apple Inc., registered in the U.S. and other countries and regions. Copyright © 2023 Apple Inc. All rights reserved.Dolby and the double-D symbol are registered trademarks of Dolby Laboratories Licensing Corporation. All other trademarks remain the property of their respective owners. © 2023 Dolby Laboratories, Inc. All rights reserved.
About Audiomovers
Founded in 2017 by Igor Maxymenko (Waves, Blue Microphones) and Yuriy Shevyrov (Universal Audio, Waves, Avid, Logitech) and acquired by Abbey Road Studios in 2021, Audiomovers offers a set of audio tools designed for real-time, high-resolution collaboration with anyone in the world and easy audio management within a production system.
Their solutions meet the specifications of tens of thousands of music professionals around the world, from producers working on tracks with their co-writers to large-scale, scoring post-production facilities streaming out multichannel audio to multiple remote teams and listeners simultaneously.
Audiomovers has quickly gained recognition and became a standard for remote collaboration by meeting the rapidly changing demands of producers, mixers, songwriters and studios.
Audiomovers is used by artists, engineers and producers such as...
Aaron Dessner, Eddie Kramer, Bainz, Future Islands, Dave Fridmann, Chuck Ainlay, Vance Powell, John McBride, !llmind, Teezio, Jesse Ray Ernster, George Massenburg, Bring Me The Horizon, Count, Tim Bran, J Views, Phil Gornell, Matt Schwartz, Niko Moon, Cian Riordan, Lewis Capaldi, David Boucher, Josh Groban and many more.

Audiomovers Products include:
a remote collaboration tool that allows users to stream uncompressed audio and is available as a DAW plugin, a desktop app and browser. Now supports real-time MIDI transmission.
An audio routing application/virtual patchbay for MacOs.
A plugin bringing external multi-channel audio IO into your DAW.
IMAGE DOWNLOADS