Cyrus Audio announce a revolutionary new approach to Power Supply Design
The PSU-XR power supply provides a sound upgrade for all Cyrus XR components
January 9, 2023
EMBARGOED UNTIL 08:00 GMT, 9th JANUARY 2023
9th January 2023: Internationally acclaimed, high-end UK audio brand Cyrus Audio announces the most intelligent power supply it has ever designed; the long-awaited PSU-XR.
The PSU-XR is the first power supply from Cyrus to have its own built-in microprocessor; enabling it to talk to the product it is connected to, providing the best configuration of power sources demanded by the host product.
Flexibility is at the heart of the PSU-XR design, as it can work with all of the products from the current XR range. It has also been developed to be future-proof, with all XR products still to be launched — including the Blu-OS XR streamer — which will require only a simple software update to enable it to talk to the PSU-XR.
As with every product in the XR series, noise has been reduced wherever possible, and the PSU-XR is no different. Output voltages from the PSU-XR are all digitally controlled, so therefore are extremely stable and virtually noise free.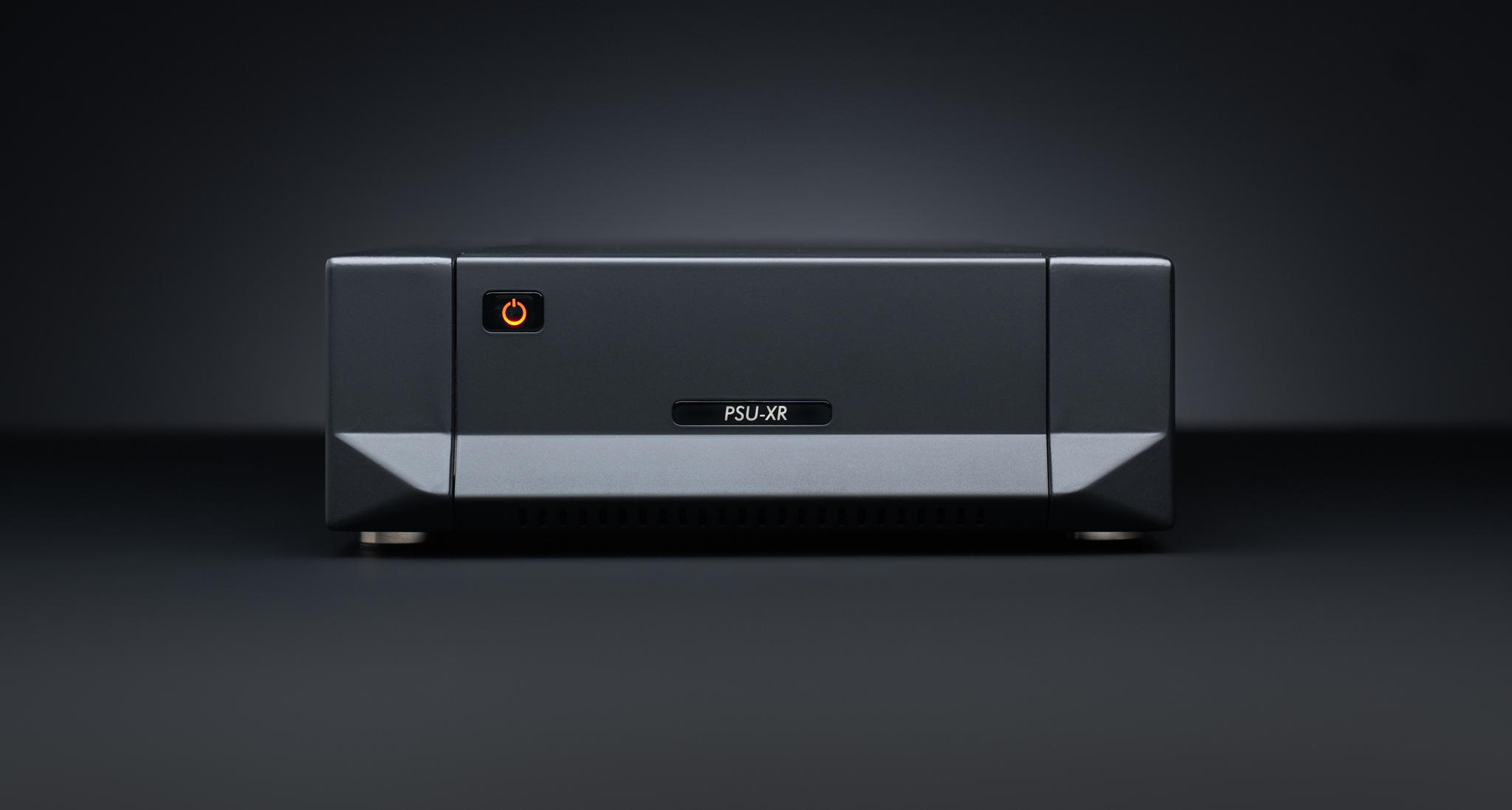 Ceri Williamson, Head of R&D at Cyrus Audio says, "The PSU-XR is our best performing power supply, capable of providing up to 60% more power than the award winning PSX-R2 and due to its revolutionary design, is up to 50% more efficient."
"The sonic improvements made when connecting the PSU-XR to a host XR product have been outstanding in our opinion", says Chris Hutcheson, Head of Marketing, "however, as with every Cyrus Audio product, we encourage you to take some of your favourite music to your local retailer and let your ears convince you!" ​
The Cyrus Audio PSU-XR — alongside the rest of the XR line-up — will be demonstrated at this year's Bristol Hi-Fi show from Friday 24th – Sunday 26th February 2023.
PSU-XR Specification
Low voltage supply - Standby mode +5V DC
Low voltage supply - Operational +5V DC
Fixed voltage supply - Standby mode 0V
Fixed voltage supply - Operational +24V DC
Variable supply - Standby mode 0V
Variable supply - Regulated +10V to +45V DC
Variable supply - Unregulated +45V or +56V DC
Size (H x W x D) 75 x 215 x 355 mm (2.95" x 8.46" x 13.98")
Weight 7.7kg (17lbs)
The PSU-XR is available now, priced £2,395 / €2,895 / $2,850.
To find out more about the PSU-XR and all products in the XR series, please visit Cyrus Audio.
Starscream Communications
Hi-res Images
About Cyrus Audio
Cyrus Audio is an internationally acclaimed, high-end audio brand based in Cambridgeshire, England. ​ The company has been at the forefront of the audio scene for nearly 40 years. Having launched the original Cyrus One amplifier back in 1984, it quickly established itself as a company providing outstanding quality for the most discerning of music-lovers, and it has been designing and manufacturing award winning audio products ever since. Cyrus is proud to be one of the few remaining independent British brands, with their range of integrated amps, CD players, power amps and power supplies continuing to be manufactured in the UK. ​
Its talented R&D team has been responsible for several industry firsts over the years, and it continues to push technological boundaries in pursuit of bringing a better music experience to its customers. ​ The brand's key focus is on ensuring that the emotional content of the music is captured, which is why listening to music on a Cyrus system is a truly engaging and uplifting experience. ​ Cyrus has also gained a reputation for products that have a stylish, compact design and, because they can be upgraded, provide lifetime value for the customer.