DALI LAUNCH PHANTOM SUB S-100 and PHANTOM CI AMP-2500 DSP
Supercharge your home cinema with a custom combination of amp and speakers for audiophile performance...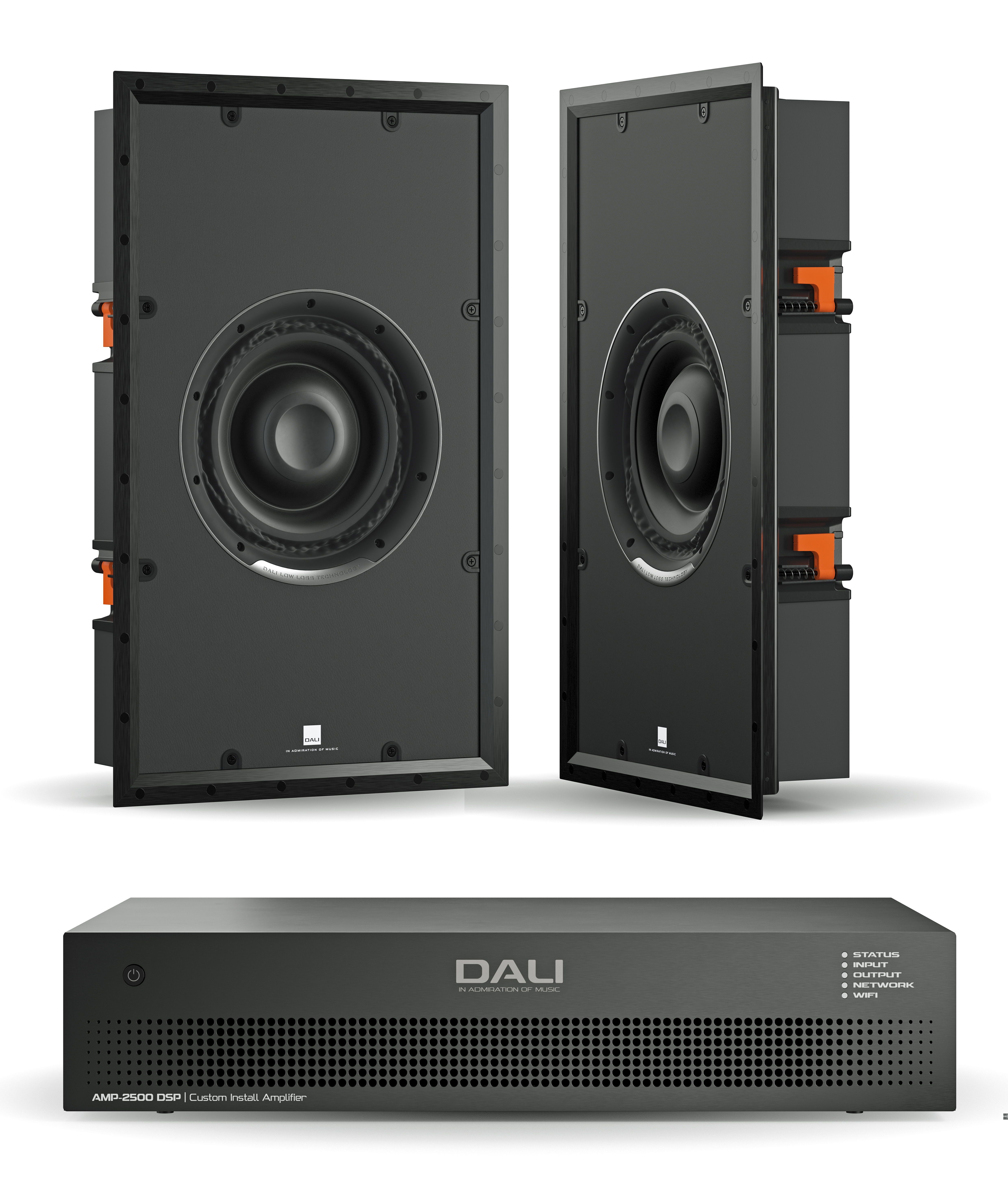 The DALI PHANTOM SUB S-100
The DALI PHANTOM SUB S-100 subwoofer is a 10-inch low-profile and versatile in-wall speaker offering true audiophile performance. The SUB S-100 subwoofer has been developed with (and is to be amplified by) the PHANTOM CI AMP-2500 DSP amplifier to achieve the best performance within an MDF cabinent. The AMP is also compatible with other speakers.
Developed from the ground up by DALI for the ultimate performance, The PHANTOM SUB S-100 is based on the same principles as the K-60 LP bass driver. It features an extremely stiff, custom aluminium cone and unites long throw capability with an ultra-shallow profile.
The speaker is also the first DALI speaker to include CSS (Constant Surface Surround) technology which is co-developed by Purifi Audio, Denmark. The technology offers a unique surround geometry of alternating positive and negative regions, keeping surround modulation to a minimum.
The surround surface sound is always constant, no matter the position of the diaphragm.
"With the new in-wall sub and CI amplifier we are now able to offer a complete DALI CI HOME CINEMA solution which is an important step for us in order to deliver the ultimate experience" says Krestian Pedersen, Head of Product Management.
PHANTOM CI AMP-2500 DSP
Featuring 2 x 500 watts Class-D amplification, the PHANTOM CI AMP-2500 DSP has effortless power, extremely high efficiency and ultra-low distortion. This rack-mountable powerhouse of an amplifier can also be bridged into a 1,000 watt mono amp.
With such headroom, the CI AMP-2500 DSP is the perfect power source for the PHANTOM S and M series and up to four PHANTOM IW SUB S-100 in-wall subwoofers.
It is rack mountable for placement in a rack-cabinet, and features an adaptive fan control, which keeps fan noise to a minimum. The landmark amp also features a fully featured DSP (Digital Signal Processing) and configurator web interface. With built-in DSP it is tailored via model specific pre-sets to optimise DALI CI models, for the best possible sound experience in your audio installation.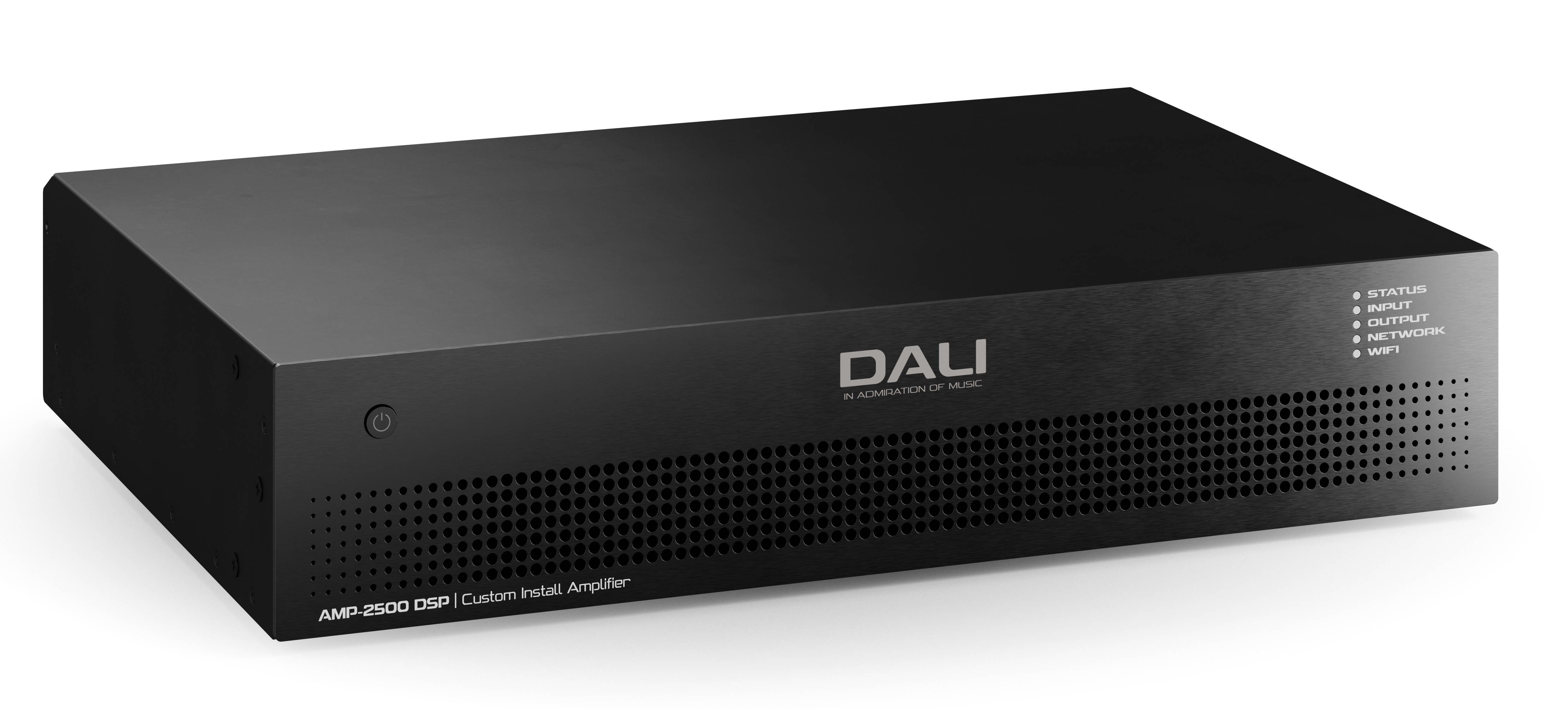 The system set-up can be configured to be wired or wireless and allows access to the DALI CONFIGURATOR app for easy system and audio configuration. You can also manage sound zones, inputs/outputs, firmware updates, import of speaker presets and access to professional EQ settings. Configuration takes only a few minutes and can even be set up from a smartphone.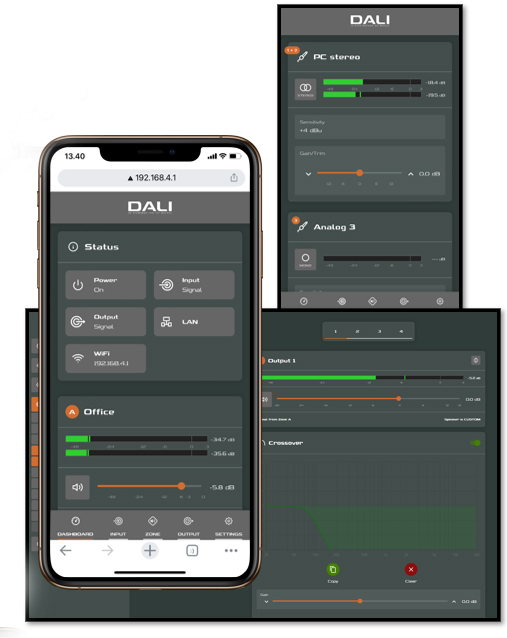 Pricing: ​ ​ ​ ​ ​
PHANTOM CI AMP-2500 DSP: £2199 €2199 ​ US: $2999 AUS: ​ $4299 ​ ​ ​ ​ ​ ​ ​ ​ ​ ​ ​ ​ ​ ​ ​
DALI PHANTOM SUB S-100: £1499 €1499 ​ US: $2399 AUS: $2899
For more information and specifications, please contact Starscream Communications.
HIGH RES IMAGE DOWNLOAD