FiiO Launch The FT3: Affordable Open-Back Hi-Res Headphones
Featuring 60mm Dynamic Drivers; 3.5mm Singled-ended, 4.4mm & XLR Balanced Audio Plugs; Interchangeable Suede and Leather Earpads; and Monocrystalline Copper Cable for £289/$299/€299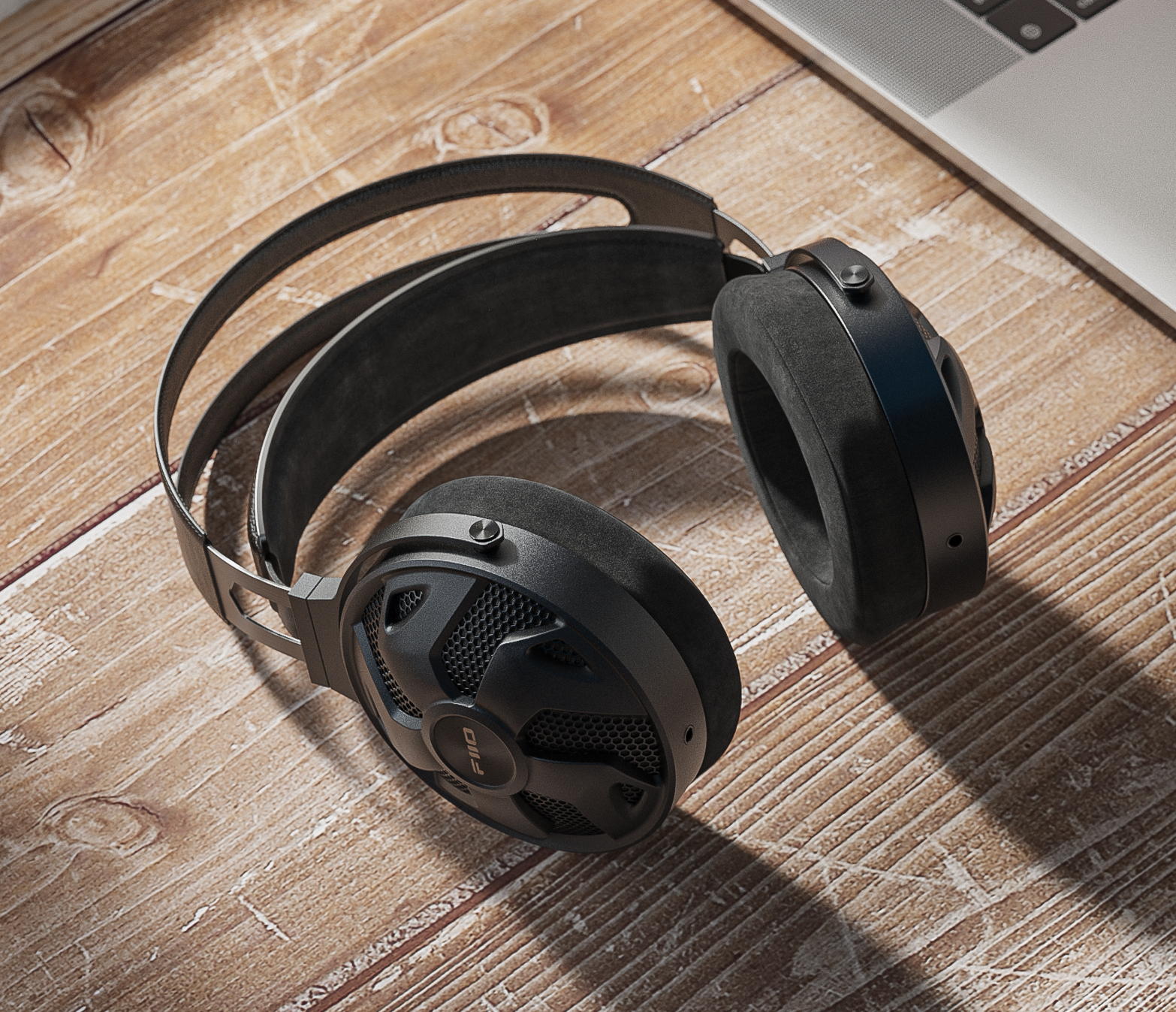 Utilising the in-house audio expertise that has produced its award-winning range of Digital Audio Players (DAPs), Headphone DACs, and Desktop Headphone Amplifiers, acclaimed audio manufacturer FiiO has launched its first pair of over-ear open-back headphones, the FT3.
The FiiO FT3 are an open-back headphone featuring large 60mm Dynamic Drivers, housed in an aluminium alloy shell that is both strong and lightweight. Whilst headphones with bigger drivers can often be noticeably larger and heavier, with the FT3, the engineering team at FiiO has delivered an ergonomic, comfortable headphone weighing in at just 391g.
To ensure maximum compatibility with audio sources, the FT3's high-quality Monocrystalline Copper headphone cable comes supplied with a set of interchangeable connector plugs. Choose from 3.5mm and 6.35mm (single-ended) or 4.4mm and XLR-4 (balanced) – enabling the FT3 to be enjoyed with everything from Digital Audio Players (DAPs) and smartphones; PCs and FiiO's own next-gen desktop hi-res audio player, the R7.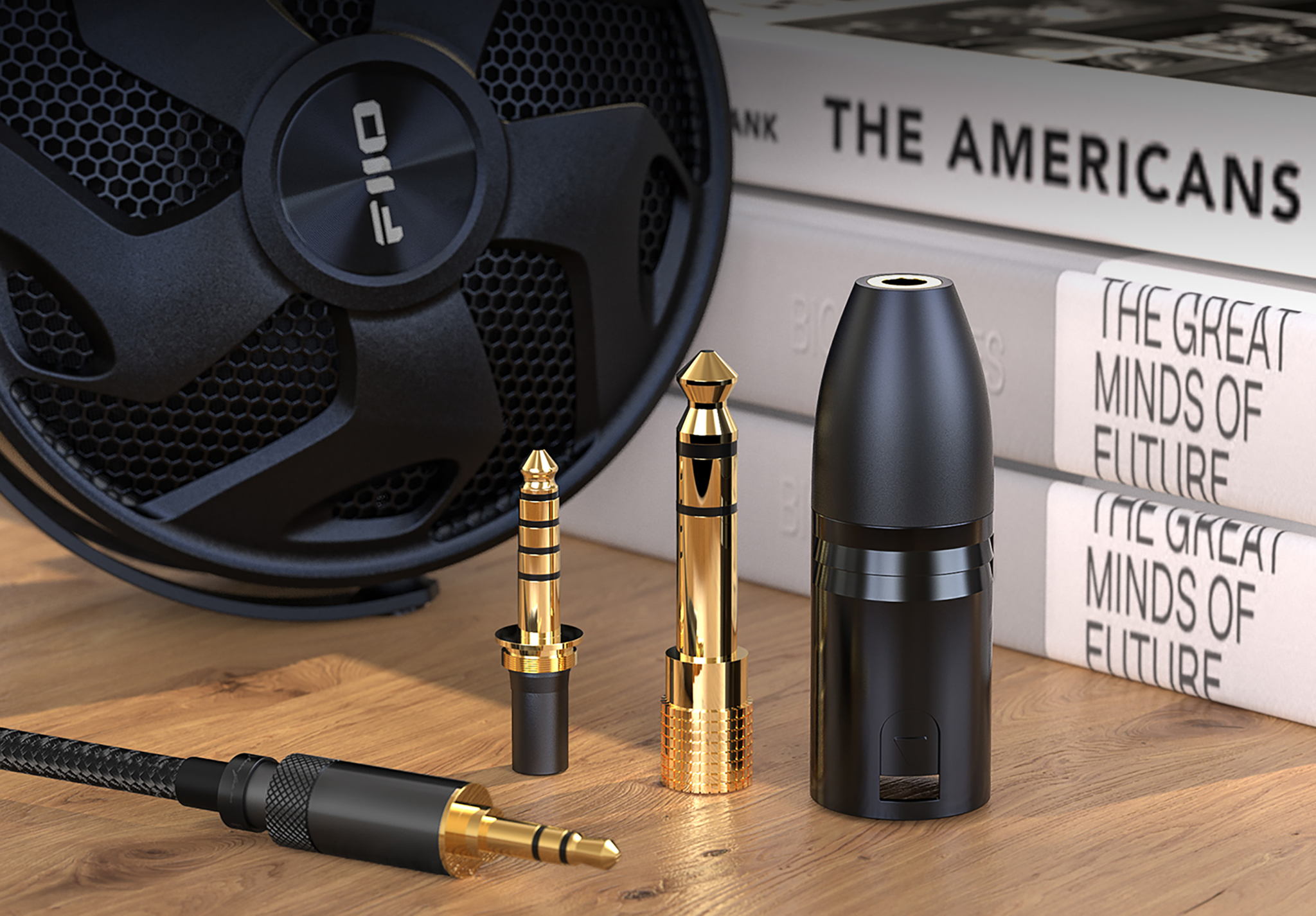 The 60mm dynamic drivers within the FT3 have been designed with a beryllium-plated gasket and Diamond-like Carbon (DLC) diaphragm. By utilising beryllium, the FiiO engineers have delivered a gasket that is lighter and far better at accommodating the movement of the FT3's larger driver – leading to far less distortion. ​ This, in combination with the fact that DLC is both a sturdy and lightweight material when compared to other commonly used diaphragm materials, means that the FT3 headphones offer a wide soundstage with excellent separation and detail; extremely low distortion and improved musicality. The FT3 deliver a frequency response of 7Hz - 40kHz, sensitivity of 105dB, and an impedance rating of 350Ω.
Alongside the FT3's featuring a 3-axis swivel design to provide the best fit, the drivers are also placed at an angle, ensuring they are parallel to the ear when worn. This not only serves to assist in reducing any high-frequency response distortion, caused by sound waves hitting the contour of the ear and not entering it; but also minimises any those reflections caused by the shell of the headphone that can lead to standing waves and further unwanted distortion.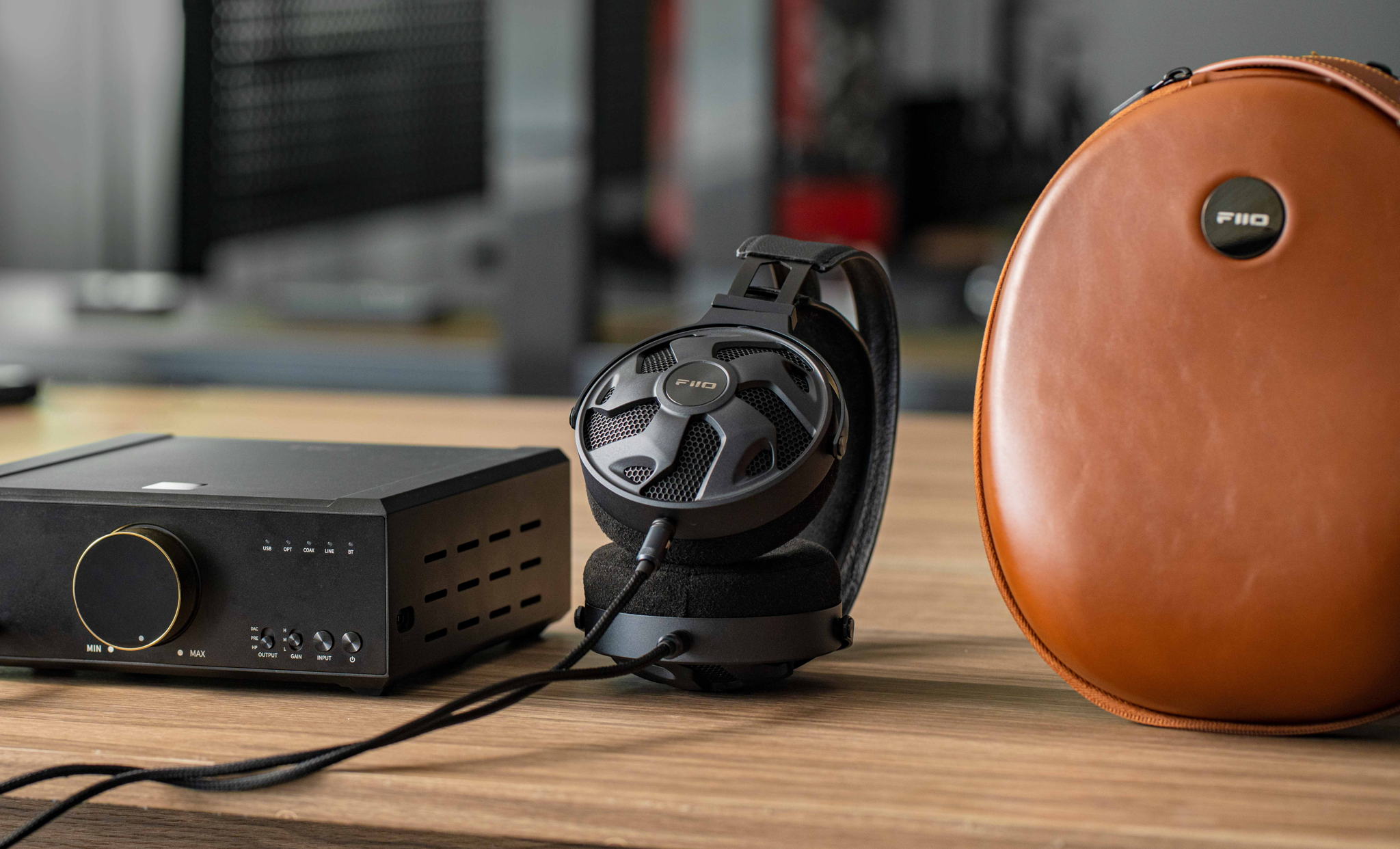 Supplied with 2 pairs of removable ear-pads — one pair suede, one pair leather — and a leather carry case, the FiiO FT3 open-back headphones are available now, priced at £289/$299/€299.
Review samples are available now.
SPECIFICATION:
Headphone Type

Open-back

Driver Type

Dynamic

Driver Size

60mm

Driver Diaphragm Material

Beryllium-plated Gasket

with Diamond-Like Carbon (DLC)

Frequency Response

7Hz - 40kHz

Sensitivity

105dB (1Vrms) @1kHz

Impedance

350Ω

Cable Length

3m

Cable Material

Furukawa Monocrystalline Copper

Detachable Cable

Yes

Cable Connectors

Dual 3.5mm

Cable Plug Connectors

3.5mm (Single-ended)

4.4mm (Balanced)

6.35mm (Single-ended) (Via Supplied Adaptor)

XLR-4 (Balanced) (Via Supplied Adaptor)

Weight

391g (Excluding Cable)

Earpad Pressure

4.0N±0.3N

Supplied Accessories

1 x 3.5mm Single-ended Interchangeable Plug

1 x 4.4mm Balanced Interchangeable Plug

1 x 3.5mm to 6.35mm Single-ended Adaptor

1 x 4.4mm to XLR-4 Balanced Adaptor

1 x Headphone Cable

1 x Removable Protein Leather Earpads (Pair)

1 x Removable Suede Earpads (Pair)

1 x Leather Storage Case

1 x Instruction Booklet
HI-RES IMAGE DOWNLOADS: