FiiO launches the K7: Balanced Desktop Headphone DAC and Amplifier
Featuring dual THX AAA 788+ amps, dual AK4493S DACs and support for audio up to 32Bit 384kHz/DSD256 at £189/$199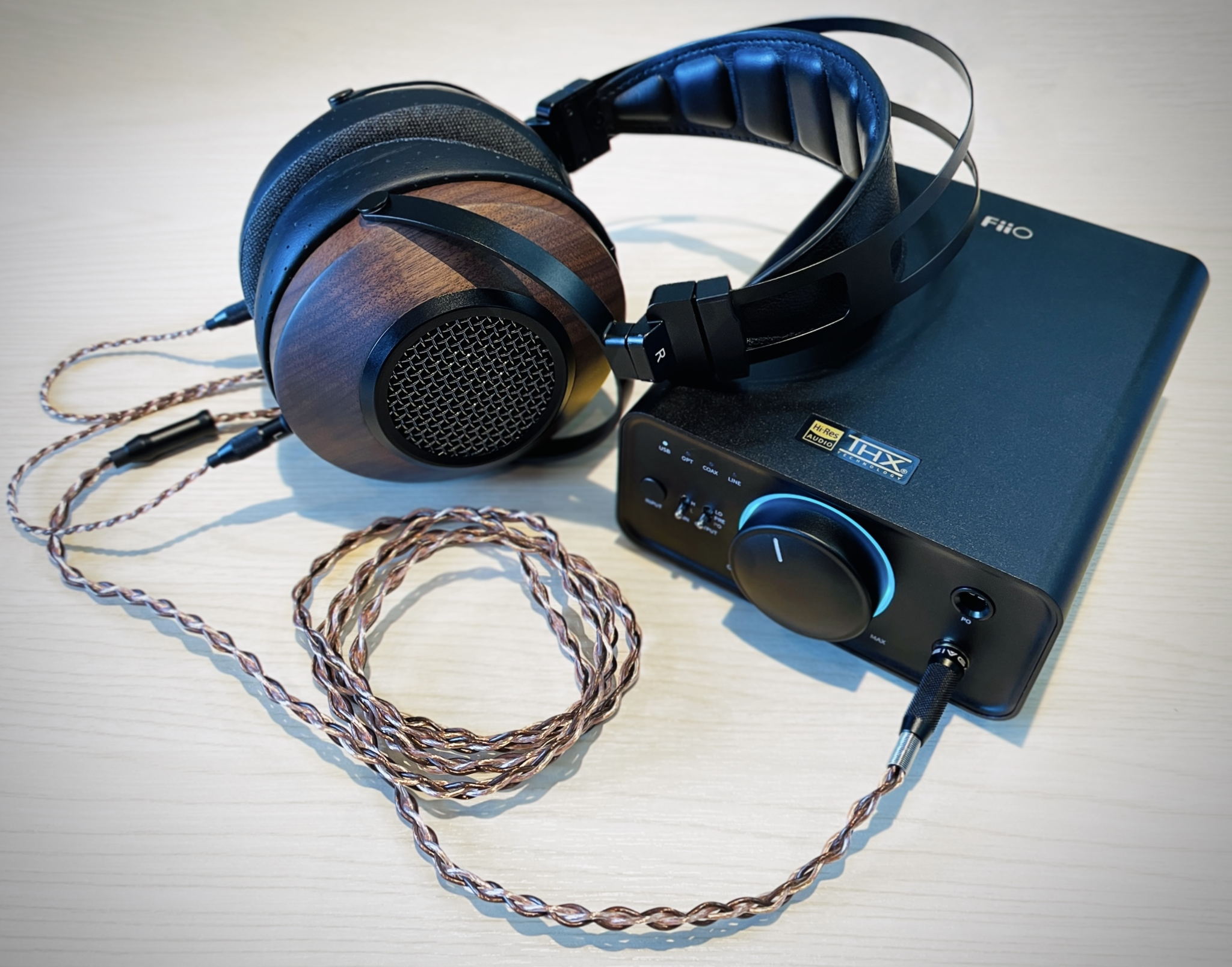 The FiiO K7 is a balanced desktop amplifier featuring dual AK4493S DACs, dual THX AAA 788+ amp technology, USB/Optical/Coax/RCA inputs, and both 6.3mm single-ended and 4.4mm balanced headphone outputs.
Building upon the success of previous FiiO desktop amplifiers, the K7 utilises a truly balanced six-stage audio circuit consisting of: DAC, Low Pass Filter, Volume Control, Buffer Amplifier, Pre-Amplification, and Headphone Out. Throughout this signal path, audio signals from each channel are processed separately by the K7, thereby reducing crosstalk, and ensuring the best sound quality possible.
With its dual THX AAA788+ amplification, the K7 is able to effortlessly power both low and high-impedance headphones. High and low hardware gain levels can be manually selected from the front panel, allowing users to easily adjust the K7 for headphones of various impedances and sensitivities, allowing for a consistent listening experience. The K7 is capable of outputting 560mW into a 300Ω load at 1% distortion; 2000mW into a 32Ω load at 1% distortion. ​
The FiiO K7 features dual AKM AK4493SEQ DACs — one for each channel of audio — ensuring it delivers a musical, expressive sound, whatever the source. The K7 ensures accurate handling of all digital audio files, at up to 32Bit 384kHz / DSD256, thanks to the dual-clock management of the XMOS XUF208 decoding chip.
The indicator light surrounding the volume dial displays different colours dependent upon different audio sampling rates being received: 48kHz and below will display blue; 48kHz or more displays yellow; DSD files display as green.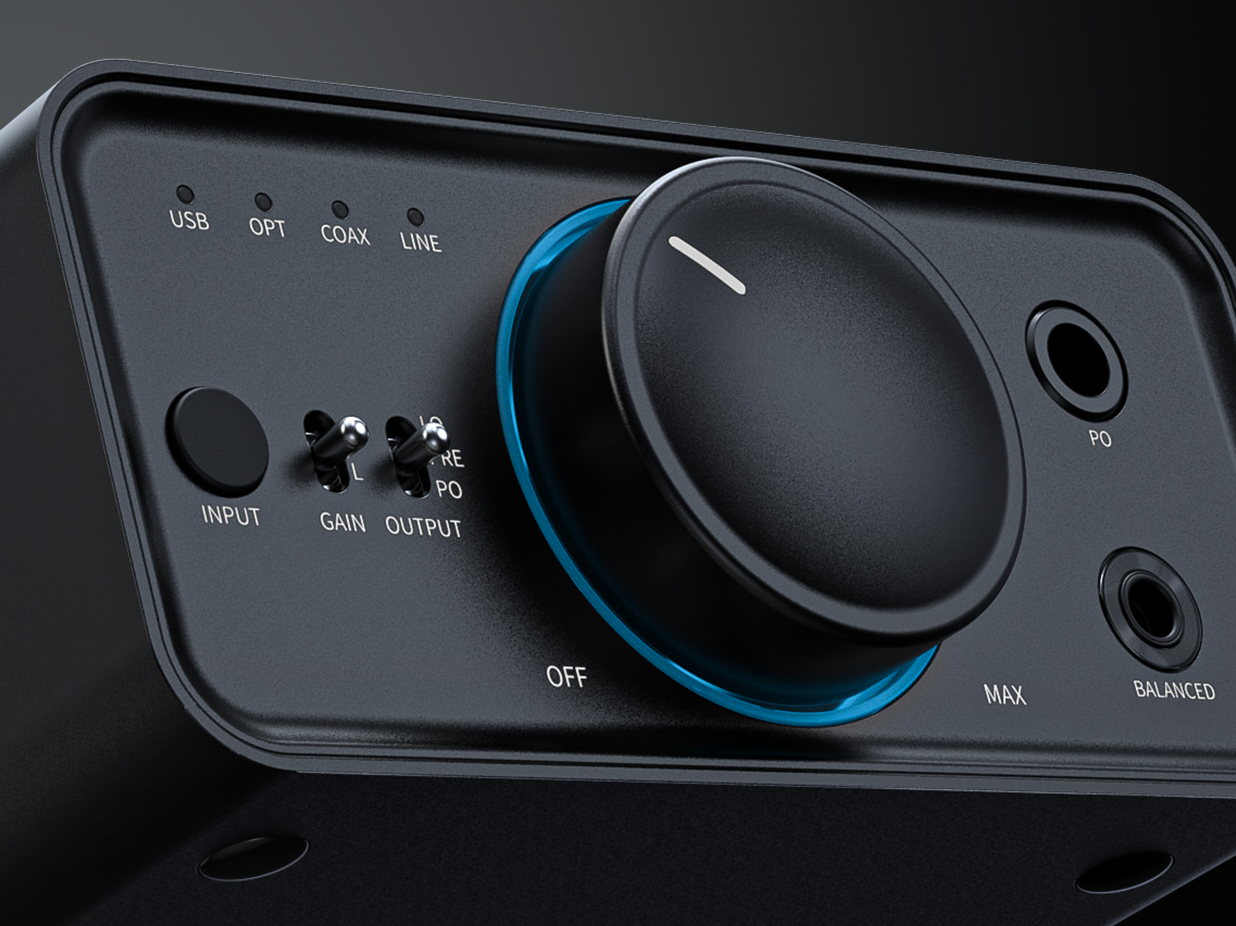 Powered by an external 12V switching power supply, the K7 features an internal power design architecture consisting of multiple independent stages. The voltage of each of these stages is regulated using low-noise Low-dropout Regulators (LDOs). In addition, intelligent DC protection systems guard against overheating and overload; ensuring the K7 delivers a consistent high-quality listening experience.
FiiO K7 - Key Features:
DAC: AK4493SEQ x 2
Decoder: XMOS XUF 208
Amplifier: THX AAA 788+ x 2
Inputs: USB/Optical/COAX/RCA
Headphone Outputs: 1 x 6.35mm (Single Ended) / 1 x 4.4mm (Balanced)
Output: RCA (LO/PRE)
SNR: >128.1dB
Weight: 610g
Dimensions: 120mm x 160mm x 55mm
FiiO K7 - In the Box:
FiiO K7 Desktop DAC and Amplifier
Power Cable
Power Adapter
USB Cable
Quick Start Guide
For full specification of the FiiO K7 please click here.
Reviews samples are available now.
The FiiO K7 is available now, priced: £189 / $199
IMAGES