GearFest UK returns to Tileyard London in July 2023: speakers announced
Tileyard and Sound On Sound are delighted to announce GearFest UK 2023, the music studio equipment show, at Tileyard London.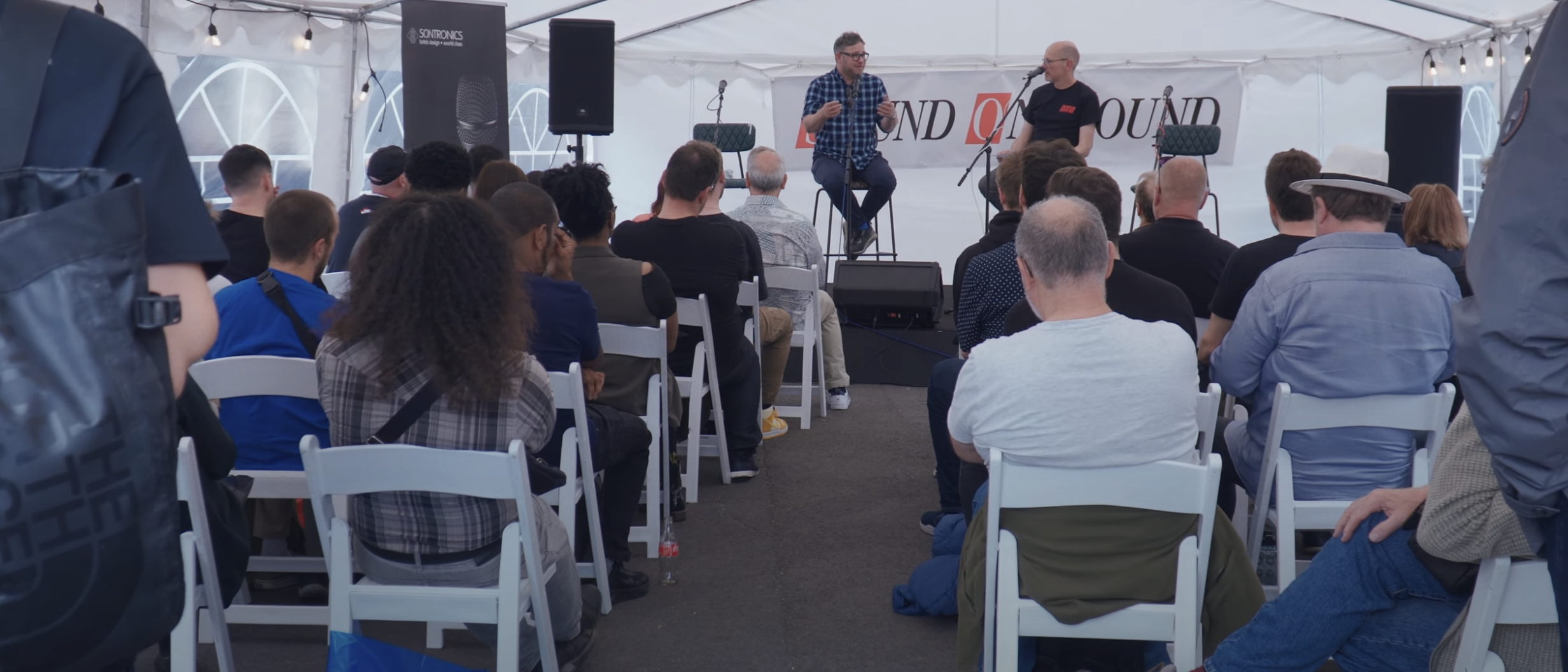 ​July 15th and 16th 2023 will see the event return to Tileyard, with exhibitors showing off new product releases, delivering demonstrations and panel talks and attendees given the chance to get hands-on with the latest products from leading industry manufacturers.
​​
​You can expect to see brands such as Ableton, Sontronics, Audient, Teenage Engineering, Neve, Genelec, Arturia, Eventide, Rupert Neve Designs, Bitwig, PMC, Kurzweil, Dynaudio, Origin Effects, Rode, Sonnox, Focal, RME, IsoAcoustics, Universal Audio, Moog, Vanguard Microphones, Spitfire Audio, Steinberg, Imperative Audio, ACS Custom, Eventide and many more.
​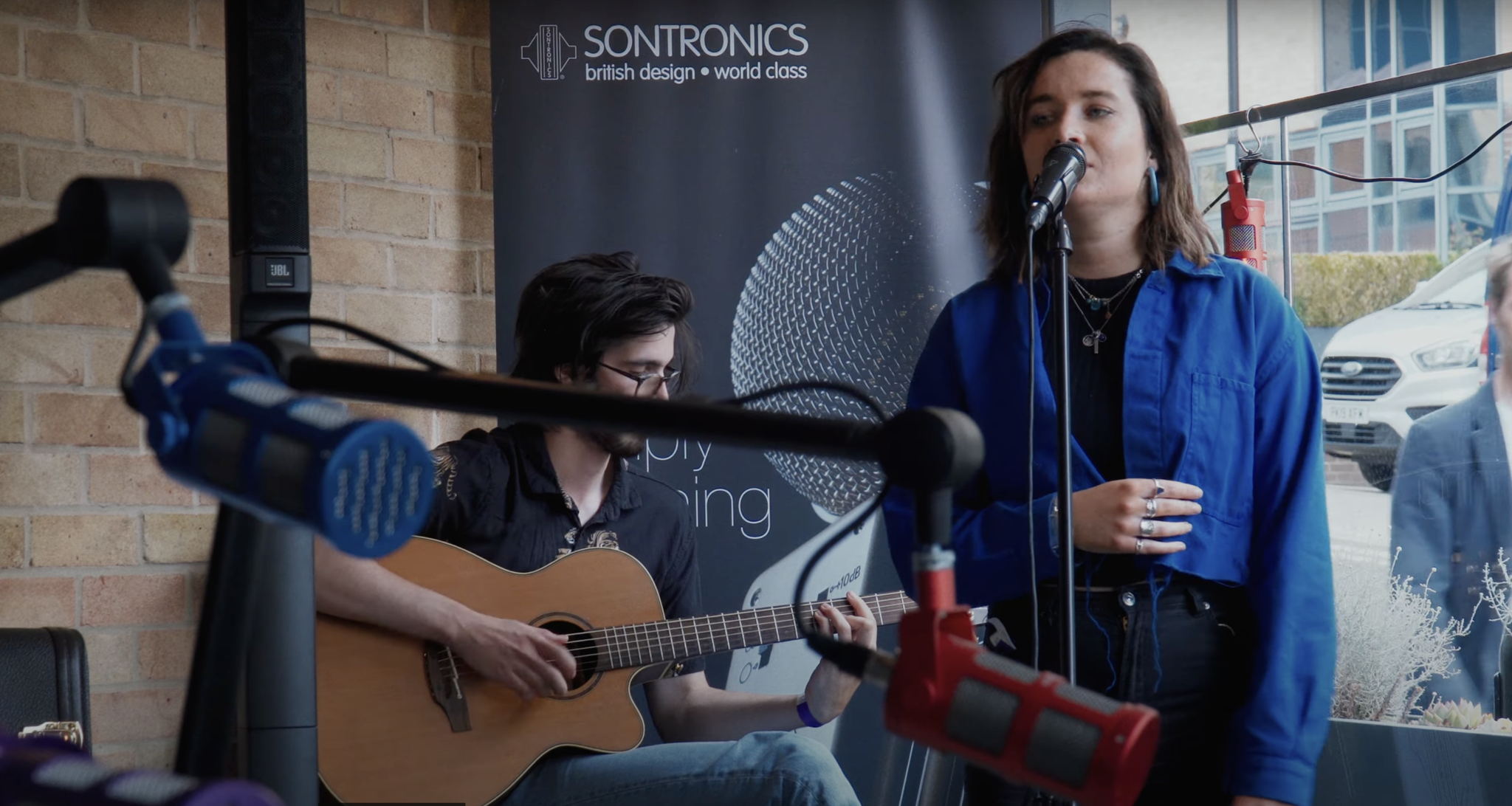 Tickets for this year's two-day event are priced at £10 for the Saturday and £8 for the Sunday, with weekend tickets available for £12. ​
​​
​Come along to meet the Sound on Sound team, check out the very latest in pro audio technology, and attend panel talks with top engineers, producers, artists and industry leaders.
And, don't miss your chance to visit the Dolby Atmos studio for an exclusive playback session to experience Atmos in a studio environment.
You can check out the full list of exhibitors and purchase tickets from the GearFest UK website. Contact Starscream for press passes.
SPEAKER SCHEDULE
Saturday 15th July
​​
​12pm Stan Kybert: Everything you wanted to know about Dolby Atmos but were afraid to ask
​​
​With a state-of-the-art immersive mixing space at Tileyard and a huge credit list including Lorde, the Rolling Stones, George Ezra, Bicep, James Bay, Rudimental, Bastille, David Guetta, Sam Ryder and Brandi Carlile, Jan 'Stan' Kybert is one of the world's leading Atmos mixers. Find out what it takes to create a great immersive mix, and how to get started in this fast-growing new format.
​​
​​
​1pm Wez Saunders & Allan Nicholl (Kid Fonque): Running a label in 2023
​​
​Established in 1999 and now bigger than ever, Defected Records is a household name in house music. and has diversified into live events, festivals, Internet radio and more. Defected CEO Wez Saunders and Head of A&R Allan Nicholl share the secrets behind their success.
​​
​​
​2pm Ian Shepherd + guests: Dynamic range in the streaming era
​​
​Mastering engineer and campaigner Ian Shepherd has probably done more than anyone else to combat the 'loudness wars'. But are they really over? And if louder isn't always better, what is?
​​
​​
​3pm Q&A with Paul White & Hugh Robjohns
​​
​Executive Editor of Sound On Sound Paul White and Technical Editor Hugh Robjohns have been helping home and project studio owners for more than 30 years. Paul and Hugh answer your questions on everything from mics to mice.
​​
​​
​4pm Kevin Paul + guests: The art of mixing
​​
​In this special double-length panel, renowned mix engineer Kevin Paul (David Bowie, Nick Cave and the Bad Seeds, Moby, Goldfrapp) will be joined by Steve Dub (Chemical Brothers, New Order, Roots Manuva, Moby), Paul Tipler (Liines, BugEye, Barns Courtney, Oliver Shaw, The Clockworks, Sophie and The Giants) and Julian Kindred (Ellie Goulding, Nao, Hammock, Lumenette) to explore the art and craft of mixing.
​​
​Sunday 16th July
​​
​12pm Jack Ruston + guests: Balancing work and life in the studio
​​
​If you've worked in studios, you'll have experienced long hours, stress, intense competition and financial insecurity. Jack Ruston talks to working engineers and producers about how to set boundaries, avoid burn-out, preserve life outside work, and make the studio a happier and more productive environment. ​
​​
​​
​1pm AI and music
​​
​Artificial intelligence and machine learning are poised to revolutionise our lives, and have the potential to turn the music industry upside-down. Our panel of experts discuss the challenges and opportunities raised by AI in music, and answer your questions.
​​
​​
​2pm David Kosten: Tubular Bells revisited
​​
​In order to remix Mike Oldfield's classic album in Dolby Atmos, producer and engineer David Kosten (Faultline) first had to recreate the original stereo mixes. That is, if he could track down all the parts...
​​
​​
​3pm Prash Mistry: Hybrid mixing & mastering
​​
​In a time when most mix engineers are working entirely in the box, Prash 'Engine-Earz' Mistry's studio at Tileyard is filled with a mouthwatering array of high-end hardware. Find out how he makes a hybrid setup work for him, and why plug-ins still don't sound as good as the real thing! ​
​​
​​
​4pm Tom Lewis: East Coast and West Coast synthesis
​​
​For many people, the name Moog is synonymous with analogue synthesis. But on the West Coast of the USA, another synth pioneer developed modular synthesis in a very different way. Synth expert Tom Lewis compares and contrasts Bob Moog's approach with that of Don Buchla.