Hidizs launch MS3 hybrid driver headphones and AP80 PRO-X portable player
High-end audio hits low end prices at $119 and $169. Why not ditch the smartphone for better sound and fewer distractions for your next vacation?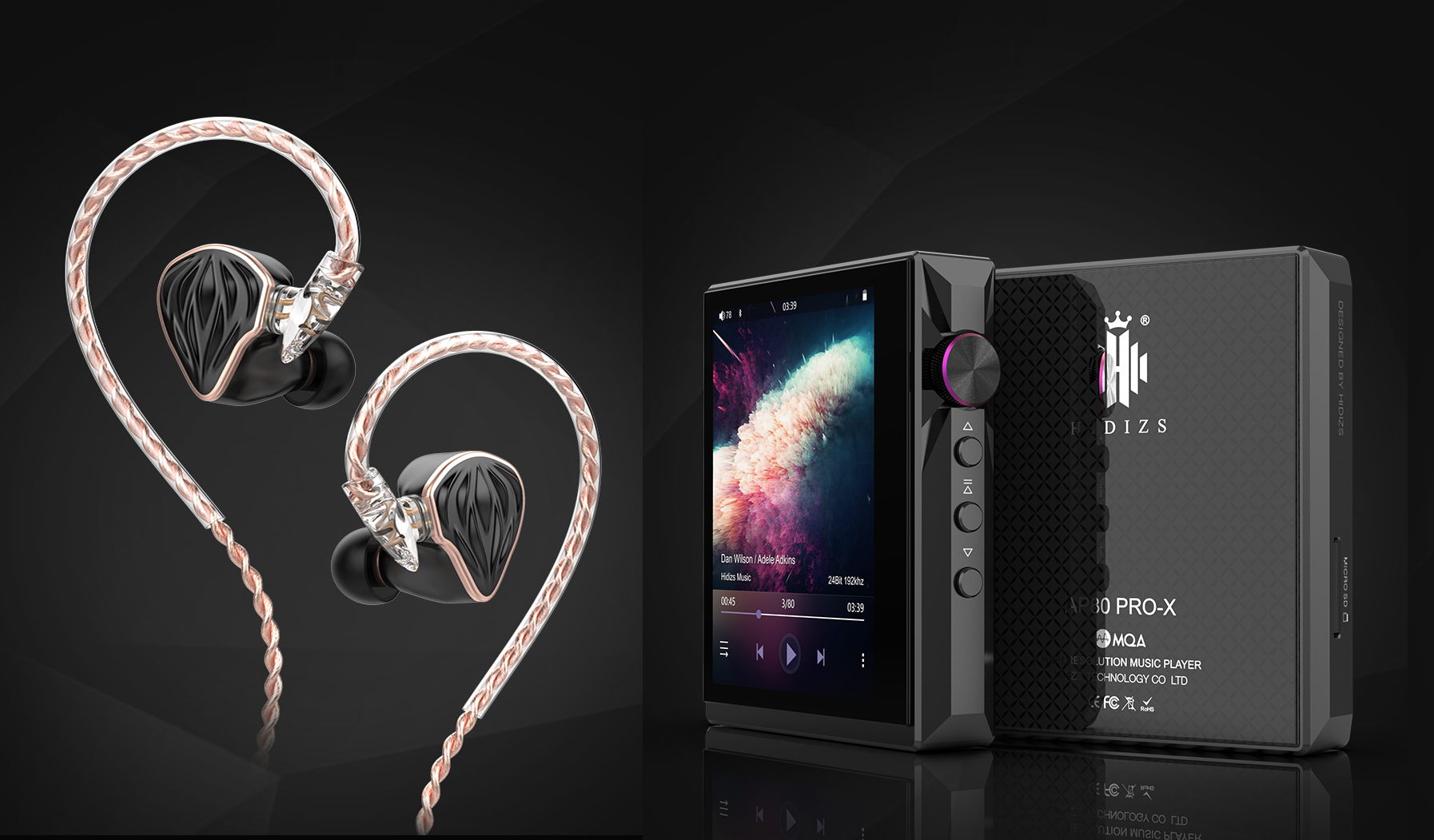 Founded in 2009 by the leader of a college underground rock band, Hidizs have been making headphones and portable audio players for the Chinese market since 2012 after a three year period of R&D with the aim of bringing quality sound to all consumers.
2023 sees the company launch the MS3 headphones and popular AP80 PRO-X player in the UK and US.
The AP80 PRO-X is a mini (a third of the size of most smartphones) portable music player that greatly exceeds the performance of smartphones and laptops, able to drive high quality headphones, wired or wirelessly.
Boasting Dual ESS9219C DACs alongside a FPGA chip, the AP80 PRO-X offers huge value for new audiophiles and anyone wanting a simple and truly portable (72g) music solution.
MQA files and Sony LDAC wireless transmission are supported alongside HiBy UAT, allowing a 192hz Bluetooth sample rate. The HiBy app can be used to control the player from a smarthone and DSD512 playback is possible. Bi-directional Bluetooth allows you to send and enhance all of your smartphone, laptop, tablet or gaming music too or you can use a dedicated USB cable for enhanced sound quality.
Micro SD cards are supported for storage - up to a maximum of 512GB. Up to 11 hours of playback is possible or up to 8 hours when balanced headphones are used via the 2.5mm output.
Simple and smart as a combined player and DAC or just a portable DAC for your devices, the AP80 PRO-X is an ideal companion for home listening, your commute or vacations when you want to turn off the distractions of a smartphone and listen to music.
The AP80 PRO-X is available now from Amazon at $169/£199.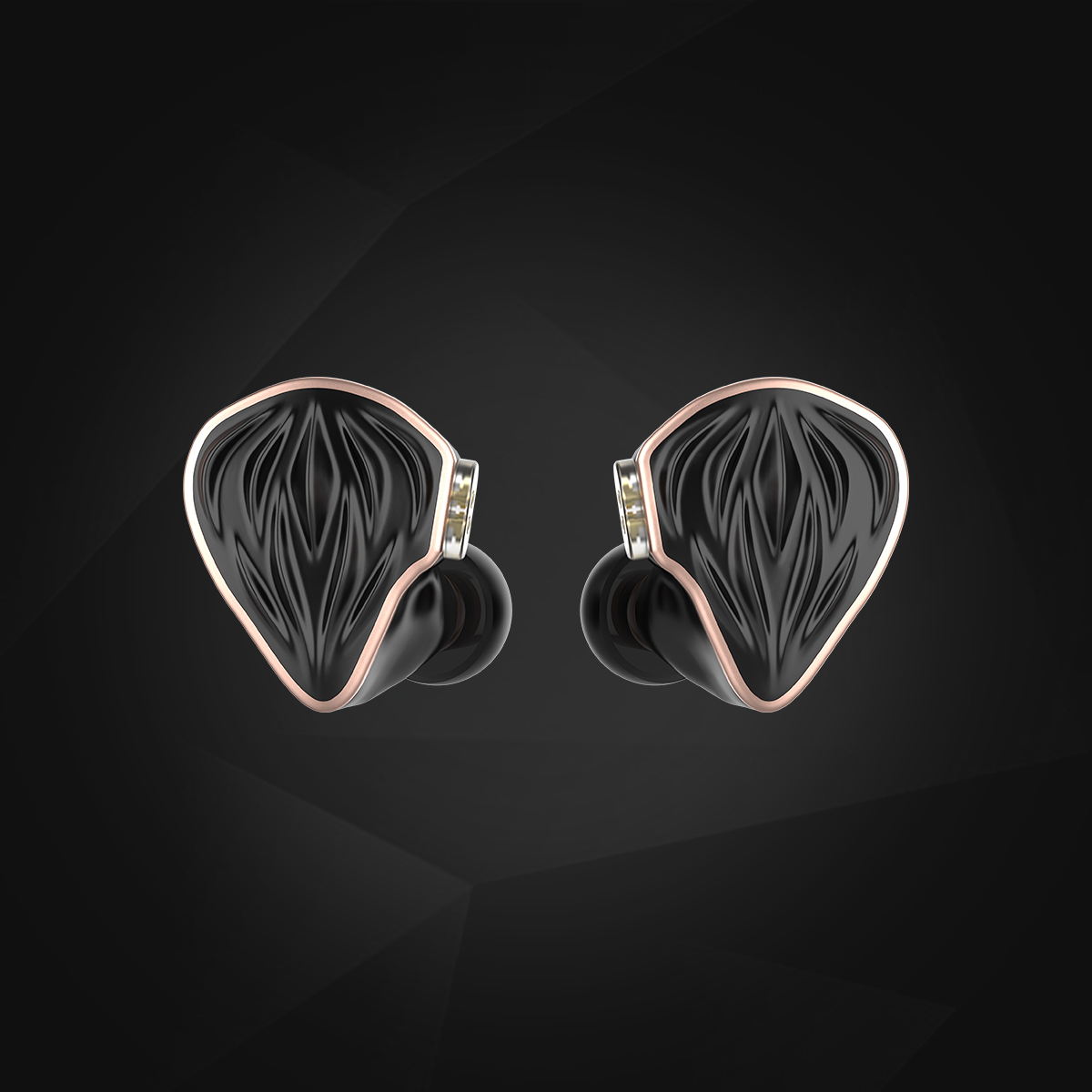 The MS3 IEM headphones represent a striking and landmark development in the IEM sector at $119/£149.
The shell cavity and panel of the MS3s are made of aviation grade aluminum alloy, which is carved by five-axis CNC. The cavity conforms to the ergonomic structure of the human ear and has been anodized to ensure the surface is kept clean and scratch free.
The MS3s use a 10.2mm dynamic driver with dual magnetic circuits and dual cavities independently developed by Hidizs and its diaphragm is a bio-nanofiber composite diaphragm.
Hidizs explain the unique technology with the MS3s.
"The dual magnetic circuits and dual cavities composite diaphragm dynamic driver has higher magnetic induction than a ordinary dynamic driver. Under the function of higher magnetic induction, the diaphragm can obtain additional acoustic energy, thereby improving the transient performance of the dynamic driver and higher energy conversion efficiency.
Dual magnetic circuits make the work of the diaphragm more stable. The dual cavities are based on the design of the dual magnetic circuits to form two relatively independent cavities, which bring many advantages such as strong and flexible low-frequency performance, clearer imaging and detail retrieval".
By changing the included pneumatic sound tuning filters, you can tweak the sound to your taste. The MS3 is equipped with three kinds of interchangeable pneumatic sound tuning filters.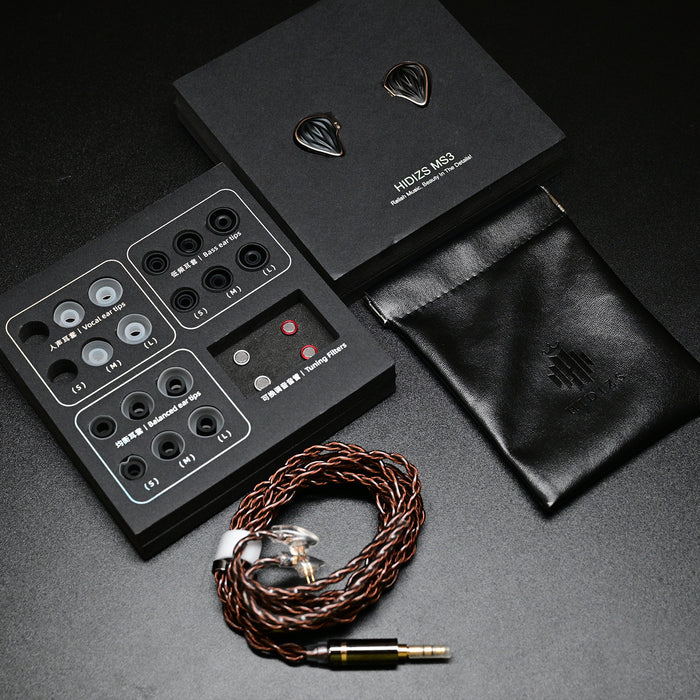 The MS3 can achieve three different tones of high frequency, balanced and low frequency by changing the direction of the airflow. Balanced is the recommended standard for most music while the high-frequency filter is designed for classical and jazz music while the low frequency filter is intended for rock and heavier music styles.
Features
- 10.2mm Dual Magnetic Circuit Dual Cavity Dynamic Driver
- Knowles SWFK-31736 Composite Driver
- Aviation Aluminium Alloy
- Three Hidizs Pneumatic Tuning Filters
- 192-core High-purity Oxygen-free Copper Cable
- "Shark Fin'' Detachable Cable Standard 0.78mm 2pin Plug
- ​ Storage Bag
MS3 is available on July 4th via Amazon at $119/£149.
For review samples please contact Starscream Communications.
HIGH RES IMAGE DOWNLOAD