Home recording for musicians made easy and affordable with EVO 4 by Audient
The perfect gift for any musician ready to take the next step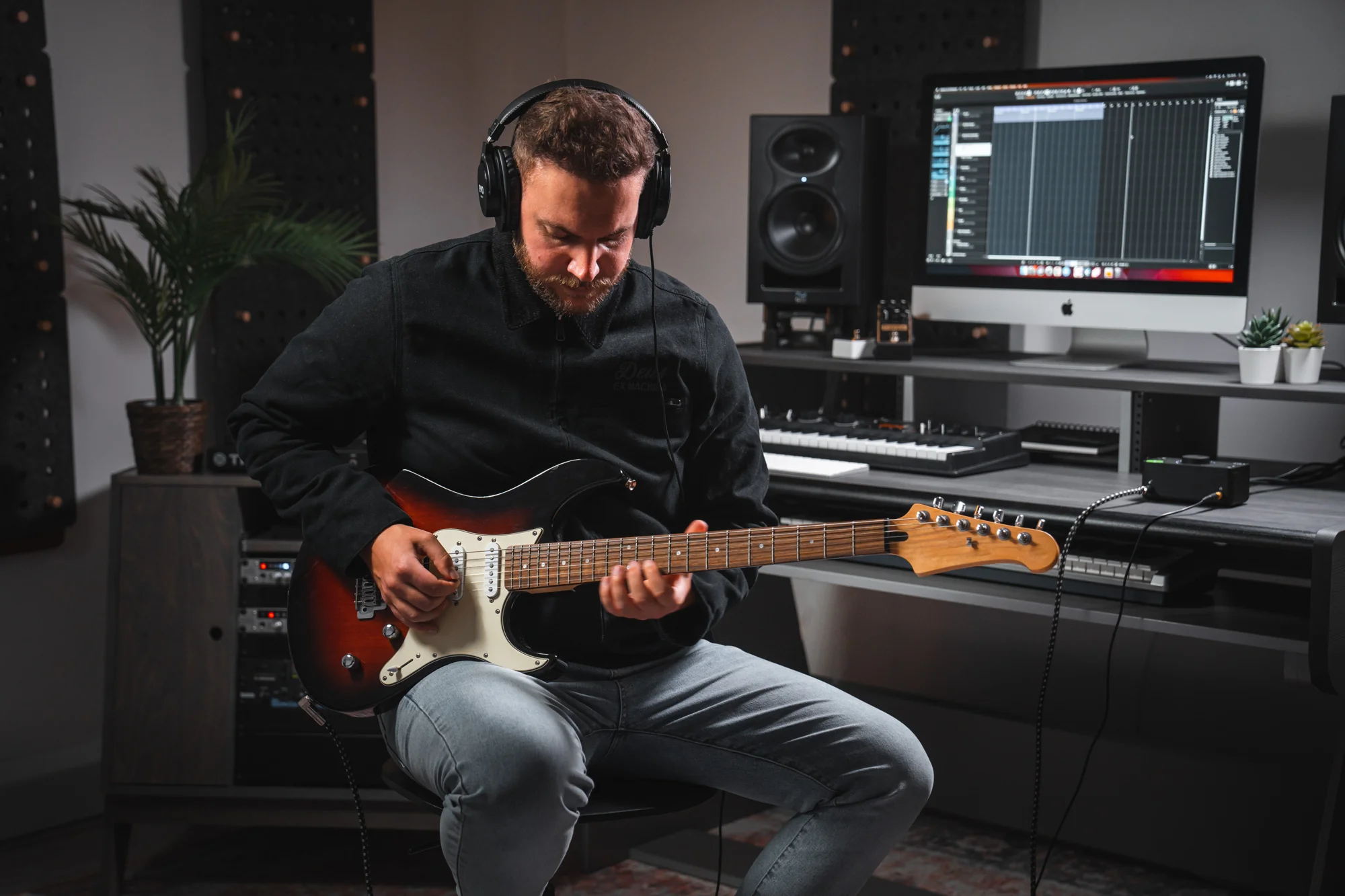 Combining studio quality audio performance and a £99 price tag, EVO 4 allows musicians to create high quality recordings at home and kickstart an artist workflow like the pros. Plug in a mic, turn on the laptop and you're ready to record your next track.
Two award-winning EVO Mic Preamps deliver the professional sound and technical quality expected from Audient, a brand familiar to all recording studios.
"Our analogue mic preamp has been designed to provide the most accurate, clean and true to source version of your audio. We think you'll be surprised at the stunning sound quality from such an affordable box", says Andy Allen from Audient.
"Producers can be confident in their creative decisions and identify issues quickly, whilst making sure they are upping their recording and mixing game."
EVO's revolutionary Smartgain feature gives musicians the option to automatically analyse, adjust and set the gain to the perfect levels in less than 20 seconds. It's easy to set your levels manually with EVO 4, but Smartgain works so well so there's no more reaching for the gain knob whilst trying to play guitar or sing at the same time.
Getting to grips with an audio interface can be difficult for musicians, which is why ease of use is central to EVO 4, primarily illustrated by its one knob control system.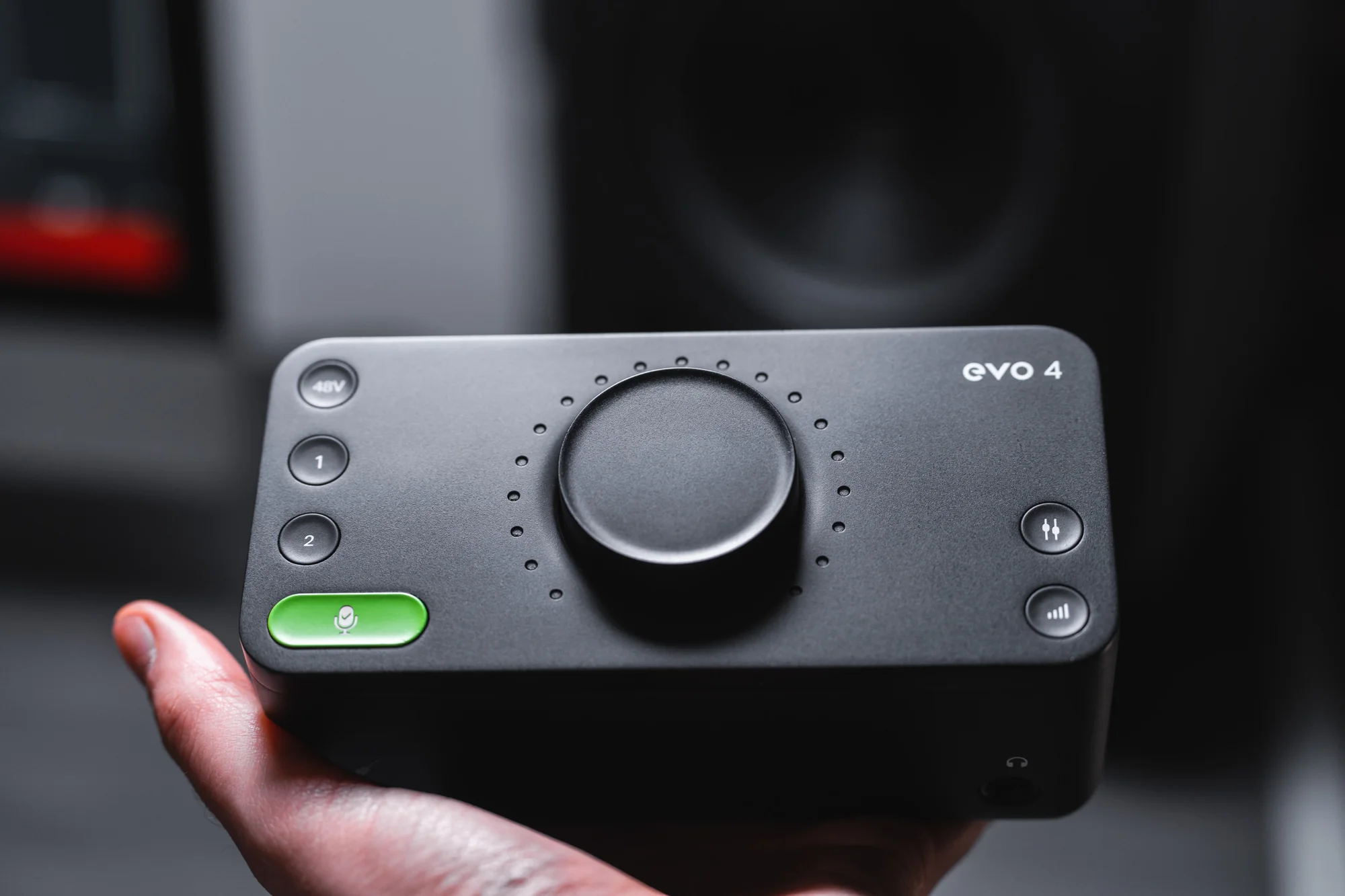 "Beautifully simple and super user-friendly, EVO 4's control wheel lets you adjust your speakers, headphones and channels all with one knob, ensuring the learning curve remains small and our users can be up and recording within minutes", continues Andy.
"Guitarists can plug straight in and start recording instantly with the harmonically rich JFET instrument input. Don't be mistaken, although small in stature, EVO 4 is built to last and fully bus powered making it the perfect companion in the studio or on the road".
EVO 4 comes bundled with a collection of professional recording software, including Cubase LE, and is compatible with all major music creation software. The whole EVO range provides high performance, all new EVO Mic Preamps with 58dB gain range, class-leading converters, JFET D.I, Smartgain, speaker/headphone outputs, ultra-low latency, monitor mix and loopback functionality.
Also available is the EVO Start Recording Bundle, a professional, powerful and versatile solution for home recording. Featuring the EVO 4 audio interface, SR1 condenser mic & shock-mount, the SR2000 Monitoring Headphones and a balanced XLR cable.
 "The EVO Start Recording Bundle bundle gives you everything you need to get started - right down to the cables - in one easy package, ready to just plug and play," explains Andy. "Using the Smartgain to set your levels; controlling your session via the free EVO Control App on your computer. Producing music or content couldn't be simpler."
EVO 4 is available now at £99.99 inc VAT, €119 inc local VAT and US $129 MAP.
The EVO Start Recording Bundle is available now at £199 inc. VAT, €220 inc. local VAT, and $249 MAP.
Review samples are available now.
EVO 4 feature list:
● 2 x EVO Mic Pres
● Advanced Converter Technology
● Smartgain
● JFET Instrument Input
● Speaker Outputs
● Headphone Output
● Ultra-Low Latency
● Direct Monitoring
● Loopback Functionality
● USB2.0 Bus Powered
● True Bus Powered +48v
● Free Software + Plugins
About Audient
Audient's mission is to make professional audio quality available to everyone through the power of technology. Driven to find the balance between audio excellence and user experience, Audient is continuously innovating; designing audio recording products that both empower creativity and simplify the recording process.
A dedication to designing products that balance quality and simplicity, including analogue recording consoles, audio interfaces, mic pres and monitor controllers, has seen Audient build a strong community of music makers in professional and home studios across the globe.
Audient was founded in 1997 and is headquartered in the UK.
www.audient.com
HIGH RES IMAGE DOWNLOADS
---
EVO Start Recording Bundle Images: