New Joué Play app update: Capture creative ideas with ease with unrivalled musical sketching capabilities
The new v2.6 Joué Play app update provides even more tools music-makers need to bring their musical ideas to life.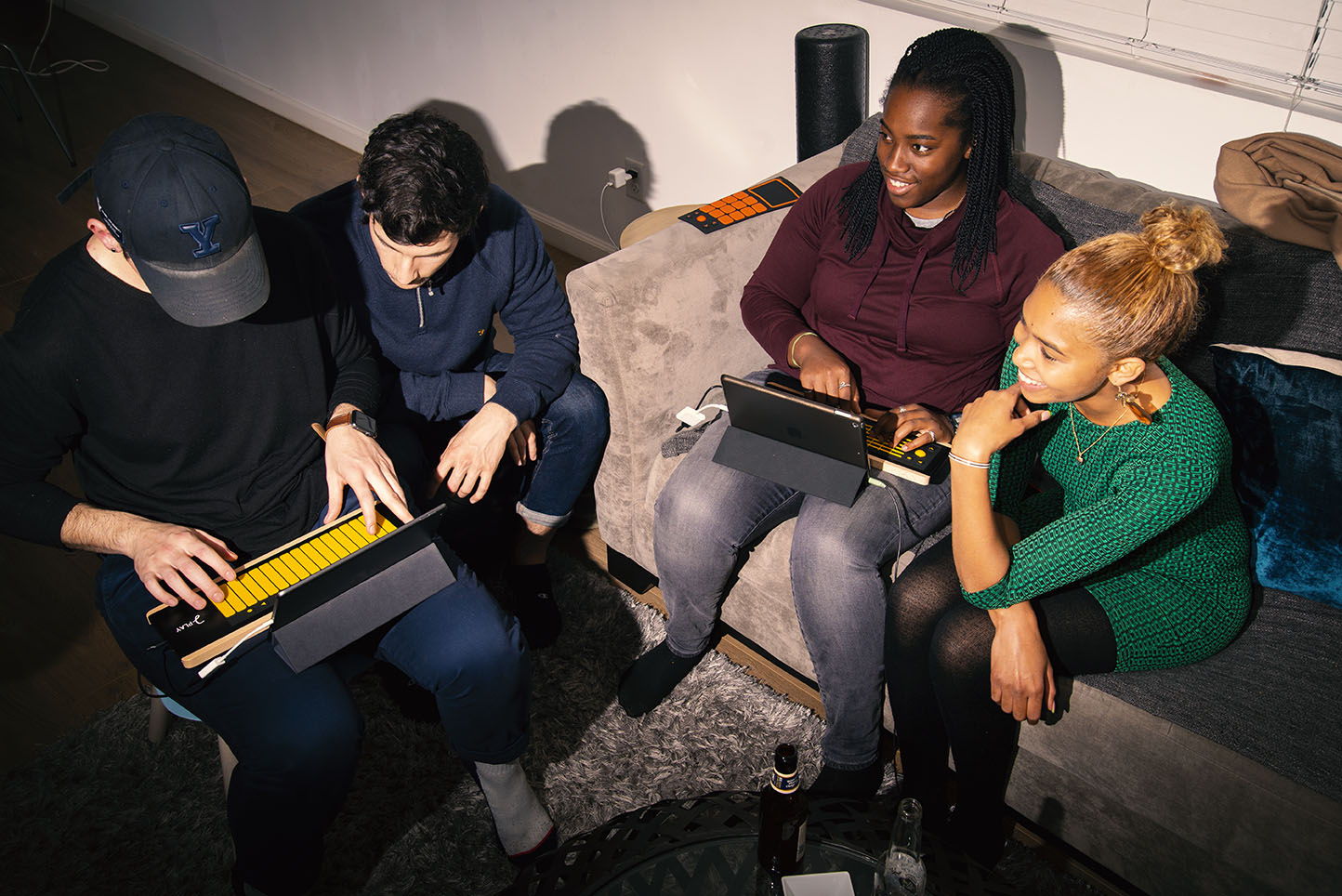 The Joué Play is a modular system is designed to cater to amateur and professional producers alike, comprising a Board and four silicone Pads (each representing Piano, Drums, Guitar and Keys). Once placed on the Board, the intuitive Joué Play app directly recognises the chosen Pad, allowing users to play as they would on traditional instruments to create beats and melodies, add effects and mix all sounds.
Capture your musical ideas
The latest Joué Play app v2.6 update now includes all the tools needed for a truly creative sketching process with easy integration to popular DAWs (Digital Audio Workstations) so users can take their creative ideas from concept to reality with ease.
"Joué is all about using digital instruments the way you make music with traditional ones: spontaneously, intuitively and freely. Thanks to a new set of features you're now able to capture your musical ideas on the go and then refine your sketched tracks in your favorite DAW."
– Pascal Joguet, Co-Founder and CEO at Joué Music Instruments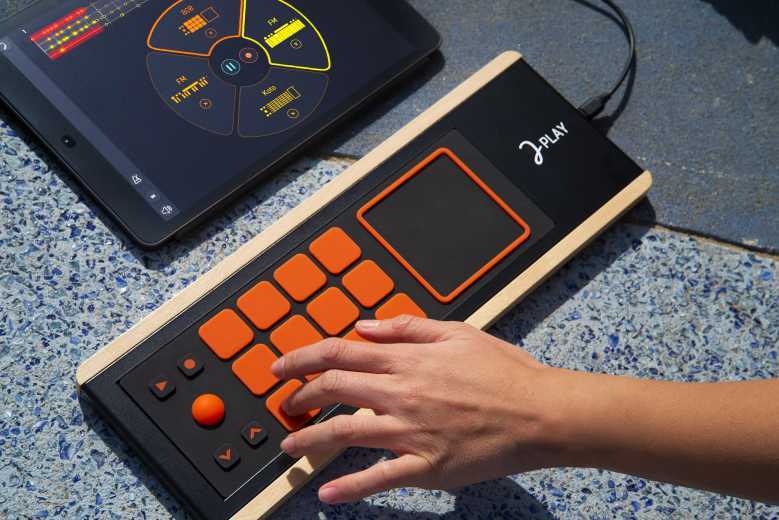 New Features
Section edit: Users are no longer limited to recording a single loop anymore. It's now possible to organise ideas by splitting projects into several sections to create songs – simply by choosing the length of a section, clicking on it and giving it a name.
 
Tap tempo: Users can now set the BPM required by simply tapping on the Pad.
 
Finalise a project in a DAW: Users who already work with a DAW can now export a project as audio STEMS or MIDI files, in order to polish a track in music production software.
 
Collaborate: It takes many talents to create a great song, which is why Joué have added a key feature which allows users to sketch out a melody within the Joué Play app, export it and share it directly with band members. The project can then grow with other musicians and can be updated any time, anywhere.
The new Joué Play App v2.6 update is available now for Windows (min. 8.1), macOS (min.10.11) and iPadOS (min.10.3) – download here.
A new way to make music: Joué Play is a powerful MPE MIDI controller for music producers & a great first step into digital music-making for musicians
Joué Music Instruments has designed an innovative digital tool to create your own music in an intuitive and playful way: the Joué Play.
Colorful, modular and easy to use with the accompanying app, the Joué Play is an instrument designed to make digital music creation simpler for any musician. Whether you're an amateur or an experienced musician, the Joué Play is the perfect tool to get into digital music creation. And for those who are already using popular DAW (digital audio workstation), it adds an unprecedented expressive touch to their creations.
How did the journey start?
When Pascal Joguet (co-creator of the legendary JazzMutant Lemur, made famous by artists like Björk, Daft Punk, Nine Inch Nails…) and Arnaud Rousset teamed up in 2016, the two collaborators had one thing in mind: to design an ultra-expressive MIDI controller for advanced musicians. After a few prototypes, the Joué Pro was born.
Beyond the producers conquered by Joué's technology, its modularity and innovative design also seduced musicians not converted to digital. However, because popular music production software is too complex, they were left frustrated.
To open up to those who want to take their first step into digital music in a spontaneous and intuitive way, the team developed a plug and play application to play with the instrument. This time, there are no complex settings to experiment and create: the Joué Play is here!
Joué Play: a complete system
The Joué Play system consists of up to four Pads and a Board, and an intuitive app that contains a bank of over 40 professional-quality sounds, how-to tutorials and more to help you create your own songs. ​
State-of-the-art technology is used to provide the best possible playing experience with the Joué Play. The four soft silicone Pads represent different instruments: guitar, piano, keys, drum. Whether you're a rock fan, into hip-hop or electronic music, you can create beats, play chords, cover songs and more.
The Joué Play app can be used to create beats and melodies, add effects and mix all sounds. Once placed on the Board, the app recognises the Pad and offers a range of instruments to play immediately. It's an easy-to-use, visually informative interface that makes mixing and creating songs easy to do, without spending hours setting up production software.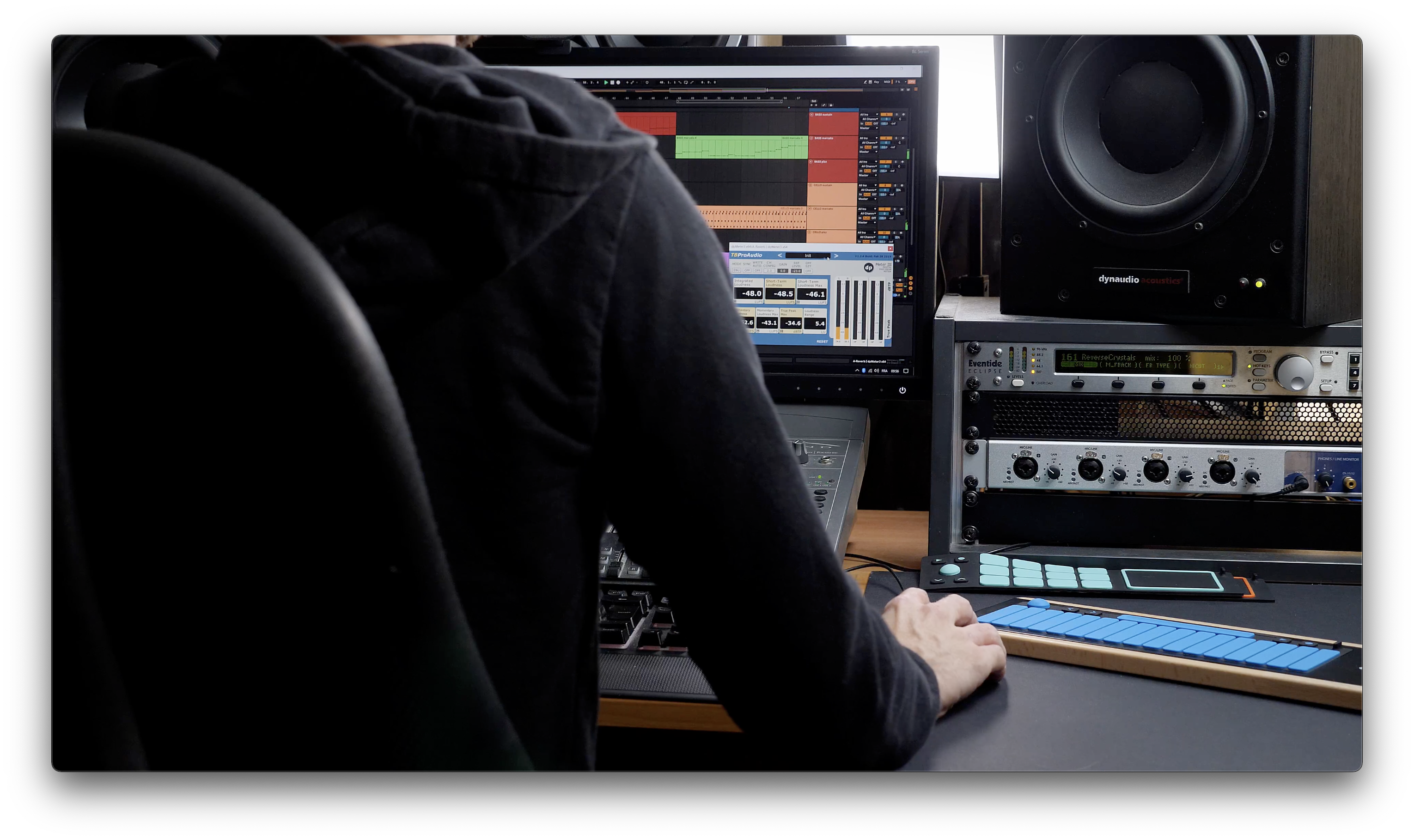 The app features:
– Complex features made simple (Looper, Mixer, Quantize, Track, Preset selection, etc)
– High-quality sounds and effects
– Visual feedback
– Sharing option
The Joué Play app that accompanies the instrument is available on Windows, macOS and iOS iPad.
Musicians can play and compose on an infinitely expressive class-compliant device. They can build new musical skills, improve their technique, sketch any musical idea and grow from the Joué Play app to the Pro Option.
A new way for musicians to share their passion with their children
Joué Play is ideal for all parents who want their children to get started in music in a simple and fun way. Combining more than 40 instruments in one, children love discovering the piano, the guitar or the drums to explore different musical worlds. Moreover, the benefits of daily musical practice are just as important for the youngsters. The Joué Play helps develop a musical ear but also creativity, coordination skills, ​ imagination and memory.
What's more, the Joué App can host up to 8 Boards for impromptu jam sessions with your loved ones.
Joué Play Pro Option for DAW users
Once they want to make the move, musicians can step up from the Joué Play app to more complex music software with the same device thanks to an upgrade path to the Pro option.
As the Joué Play Pro Option reacts to the tiniest hand nuances, DAW users can bring unique expressivity to their creations with natural gestures such as vibrato & glissando. They can take full advantage of MPE capability to control all their MIDI messages simultaneously.
Modular, portable, and sustainable design
The Joué Play's lightweight and compact design makes it easy to carry anywhere – in a backpack, on holiday, or on your commute. It only takes seconds to set up, so you can start making music whenever and wherever inspiration strikes.
The Joué Music team has carefully selected the materials used in the manufacturing of the products to be mindful of the environment. The beech wood used for the Joué Play Board comes from sustainably managed forests, and everything is designed, manufactured and assembled locally in France. Joué Music Instruments has also made sure that the boards, which have pressure-sensitive captors, do not contain any batteries or perishable components; they are powered by USB-C.
Joué Play & Joué Play Pro Option are available to buy now in two color themes (fire or water) at jouemusic.us (US) or jouemusic.com (UK).