Volumio RIVO streamer wins Best Product Award at EISA
EISA-winning 'best digital player' from Florence now available for review.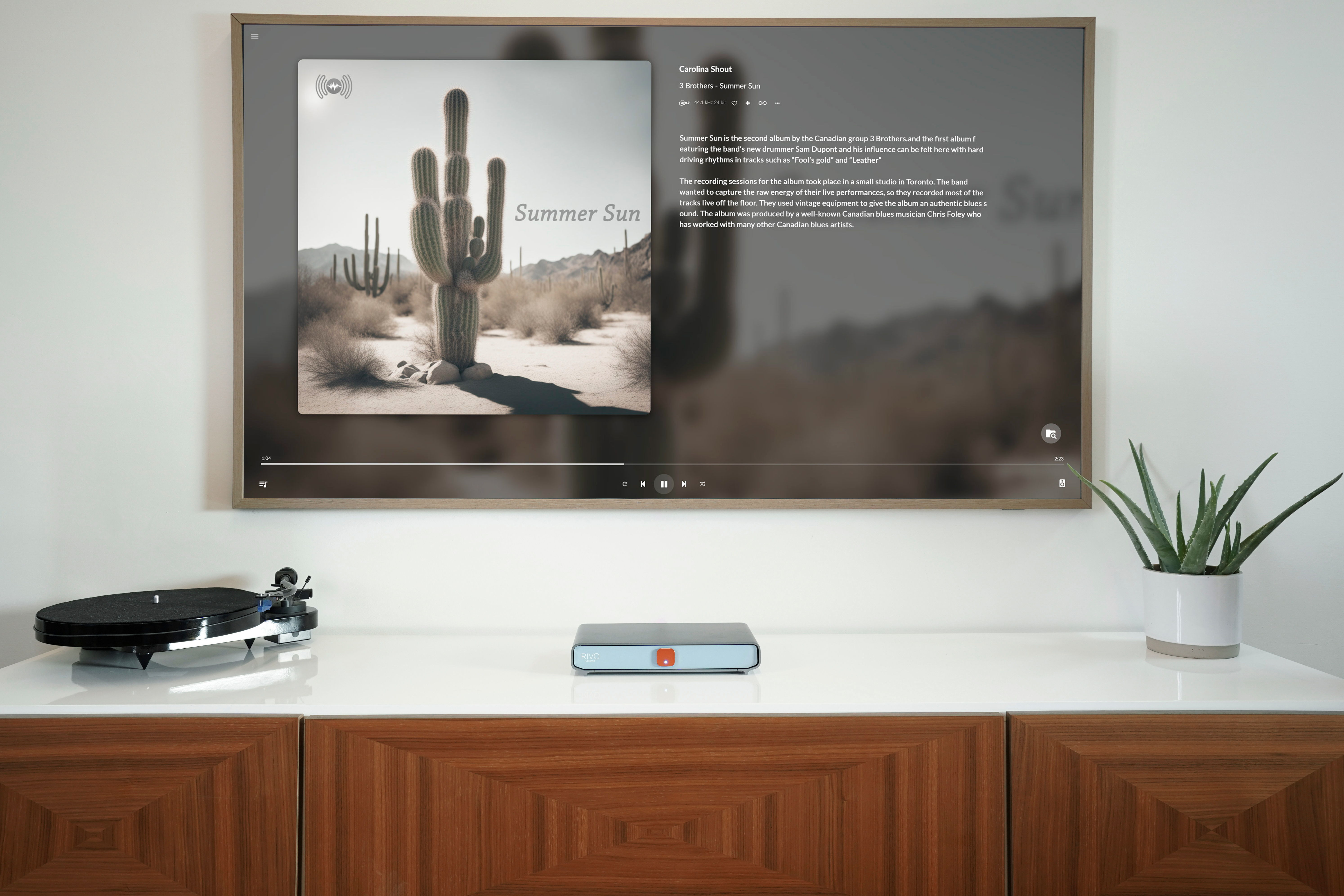 RIVO means STREAM in Italian and houses some of the most advanced music streaming technology in the world alongside embedded AI and a HDMI output.
RIVO streams music to your DAC without compromise. "Nothing more, nothing less. But it does it very, very well" says Volumio founder Michelangelo Guarise.
The EISA award-winning RIVO (Best Digital Player 2023-2024) is optimised to stream music with every authentic detail, as the artist, engineer and producer intended.
ENGINEERING MADE SIMPLE
The aim with RIVO was to create a digital signal path that is as clean as possible.
Filtering and isolation have been meticulously designed by employing multiple 1:1 OFC copper grain-oriented transformers, which guarantee the galvanic isolation of the digital outputs (SPDIF and AES/EBU). 
This means the digital signal path will be passed to your DAC without any filters or modification.
VOLUMIO OS - THE LANDMARK SUBCRIPTION-FREE INTERFACE WHICH CHANGES EVERYTHING
The latest version of Volumio OS – Volumio AI - ​ incorporates Supersearch, an AI-powered search function that can optimise your music discovery. Volumio OS comes with advanced multi-room capability that creates an integrated environment with other Volumio systems in your home.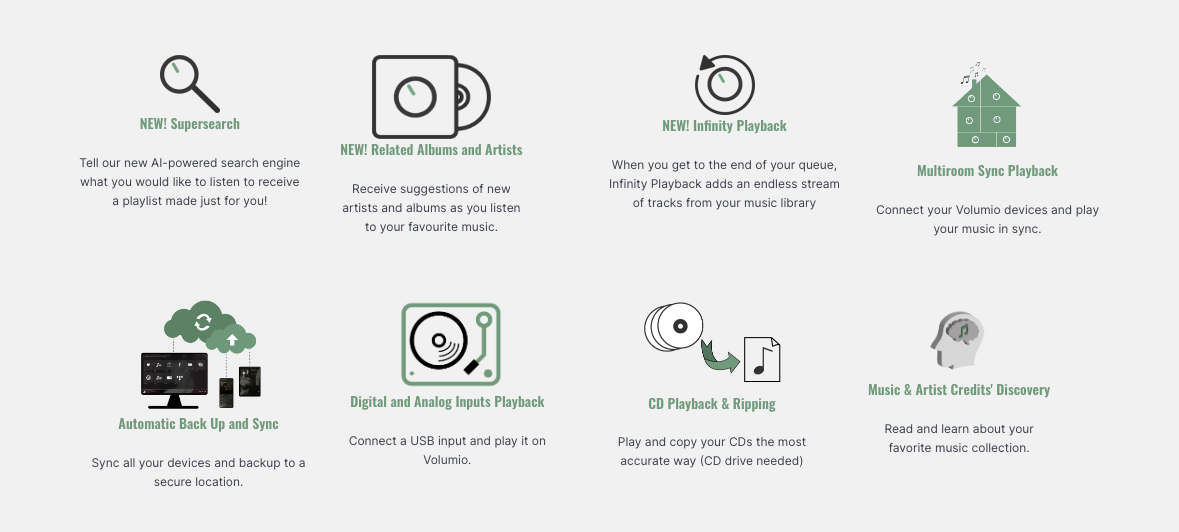 RIVO IS ROON READY FOR THE NEXT GENERATION OF HI-FI
RIVO is Roon Ready certified by Roon Labs. This allows seamless integration with Roon without compromising true Hi-Fi performance. 
ENJOY MUSIC FROM ALL SOURCES
RIVO lets you stream from your favorite music services such as Spotify, TIDAL and Qobuz and uses Volumio plugins to connect to many additional services such as YouTube, SoundCloud, Mixcloud, Radio Paradise, FusionDSP and many more.
You can also access high-res files on your own network and stream HD internet radio stations with ease.
Volumio Rivo is available from Volumio and select Hi-Fi dealers priced €989.
You can download a full manual here.
To see what partners and audio brands Volumio has worked with from Pro-ject to Bryston, QUAD to Musical Fidelity, click here.
Review samples are now available and can be requested from Starscream Communications.
HIGH RES IMAGES