FiiO, Sivga and Sendy hit Chicago
Media demos of the latest players and headphones are available in Chicago from Friday to Sunday...
April 12, 2023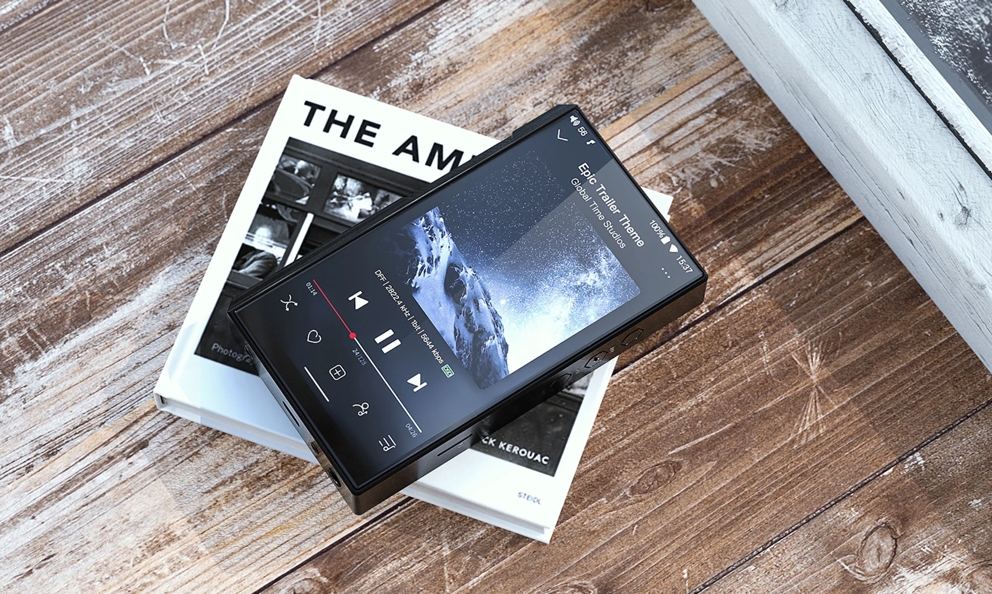 Starscream is in Chicago this week as the latest and greatest audio products are unveiled to media in Schaumburg. If you want a demo, let us know.
FiiO M11S
The versatile M11S builds upon the success of previous award-winning portable audio players from FiiO. Alongside its 3.5mm single-ended and 2.5mm/4.4mm balanced headphone outputs, and dedicated line-out, the M11S also offers LDAC, aptX HD, and LHDC Hi-Res Bluetooth connectivity. Further wireless options are available thanks to the support for AirPlay and DLNA streaming.
The M11S uses high-performance model ES9038Q2M DAC chips in a dual configuration — one for both the left and right channel. This, combined with FiiO's new-generation amplifier circuit, means it delivers excellent musicality; supporting playback of audio files up to and including 384kHz/DSD256. In addition, the M11S also supports MQA.
Equipped with the powerful Qualcom Snapdragon 660 processor — the same as featured in the flagship M17 Portable Music Player — the M11S runs on the Android 10 operating system and features a global SRC bypass, meaning music streaming apps such as TIDAL, Qobuz and Apple Music can be installed to allow listening in full lossless quality. Read more here.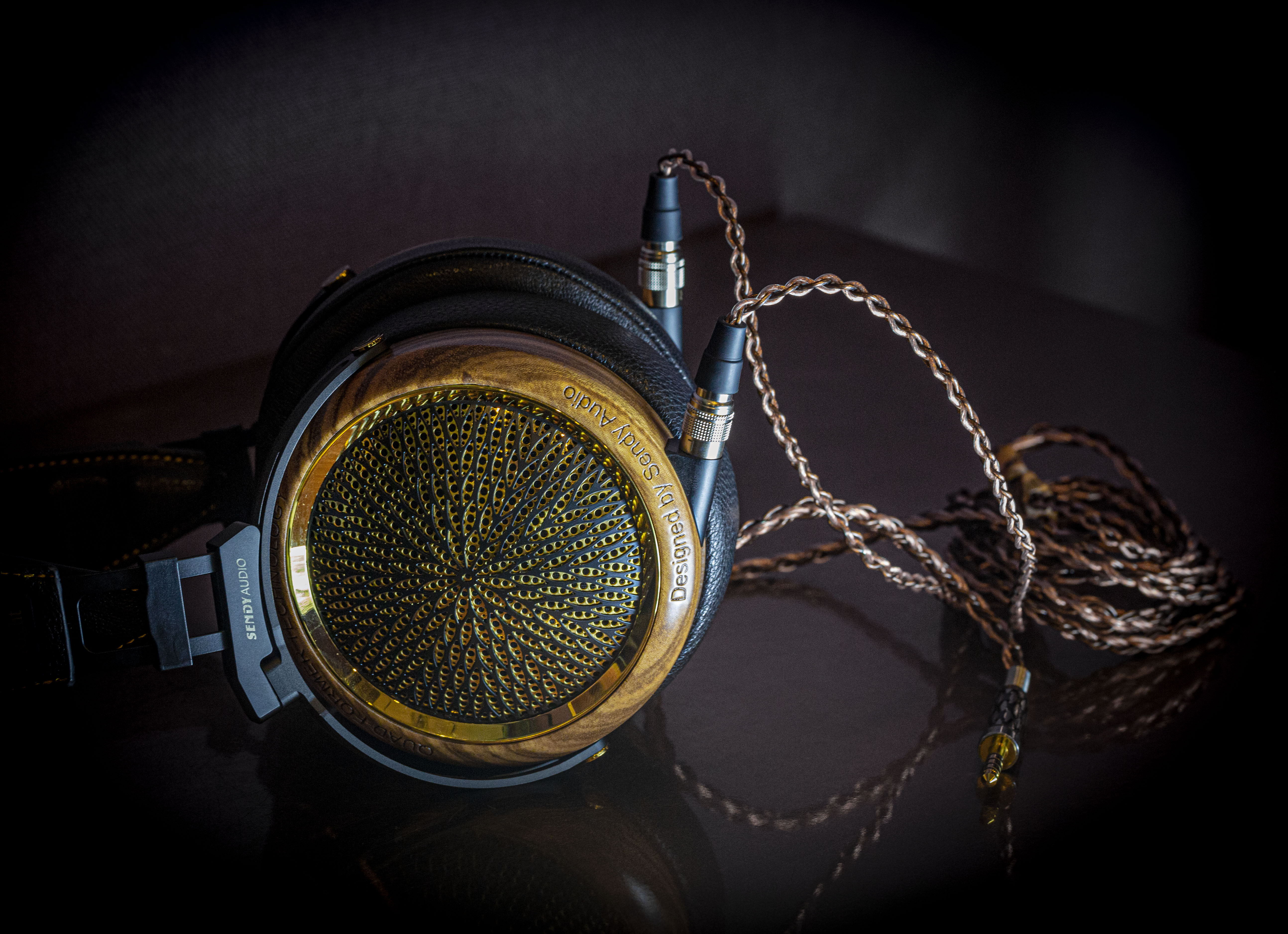 Sendy Audio Peacock
Sendy Audio — together with its sister-brand SIVGA — has been producing a range of acclaimed hi-fi headphones with a real-wood finish since 2016, including the recently announced Apollo.
The Peacock are Sendy Audio's flagship model. A balanced open-back design headphone, featuring 88mm Quad-Former Planar Magnetic drivers, housed in a real zebrawood headphone chamber shell. Available with metal elements finished in either black or gold — with 24K gold-plate featuring on the latter — these stylish headphones are also comfortable to wear, thanks to their real soft-leather headband, and real leather & memory foam earpads.
The Planar Magnetic drivers within the Peacock have been designed in-house by Sendy Audio's engineering team utilising Quad-Former technology. Quad-Former technology adopts dual magnets — alongside a dual-coil, placed either side of a central diaphragm — which ensures extremely low distortion. These drivers, combined with the additional acoustic tuning afforded by the placement of the holes within each of the grilles, and the zebrawood housing, ensure the Peacock deliver a warm, open listen with a wide soundstage, detailed separation and musicality. Read more here.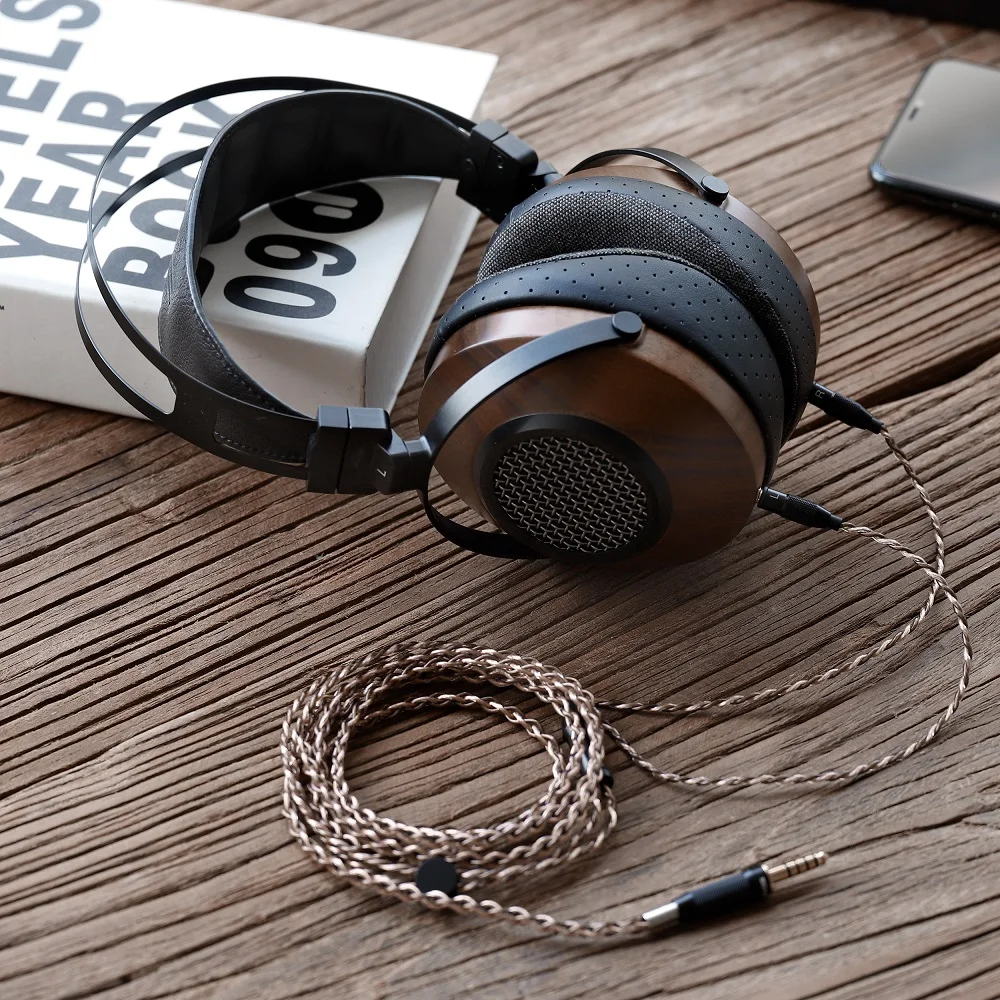 SIVGA SV023
Since 2016, SIVGA has been producing a range of acclaimed hi-fi headphones with a real-wood finish, including the recently announced closed-back Oriole and Robin.
Delivering a spacious soundstage with excellent separation, and a rich, warm musicality, the SIVGA SV023 are an open-back design with 50mm dynamic drivers which have been specially designed and engineered by SIVGA in-house.
Larger drivers can sometimes deliver a significant increase in headphone weight. However, with the SIVGA SV023, the dedicated engineering team has delivered a custom driver within an ergonomic headphone design weighing just 318g. Housed in a real walnut wood headphone chamber shell, the drivers are comprised of a Liquid Crystal Polymer (LCP) composite cone with a Beryllium-plated centre. The SIVGA SV023 deliver a frequency response of 20Hz - 40kHz, sensitivity of 105dB, and an impedance rating of 300Ω. Read more here.